PUNE: We lost certain volumes due to phasing out diesel but are committed to petrol-electrification, remarked
Audi
India head
Balbir Singh Dhillon
on the sidelines of the Q5 media drives. Accepting what didn't go your way, as they say, is a sign of champion and the German brand's return to the mid-size, premium luxury SUV space will only spike discomfort among rival tents.
We, and BMW X3, Mercedes-Benz GLC and Volvo XC60 will be keeping an eye on the space building up to the launch of Audi Q5. It's due in mid-November, and the restart of local assembly only means the pricing will be aggressive, which in our books should be around Rs 55 lakh-mark (ex-showroom).
Has Audi got the combinations right with Q5? No fact denying, facelifted Q5 is a little late to arrive at our shores, precisely a year-and-a-half after global unveil but let's overlook the timing and dive deeper to find answers to the question.
Drive Q5 anywhere and everywhere, well almost. The adaptive dampers consume small to mid-sized bumps and cracks on the roads with a smile and even on a trickier and challenging path, the Q5 adventurously makes its way through.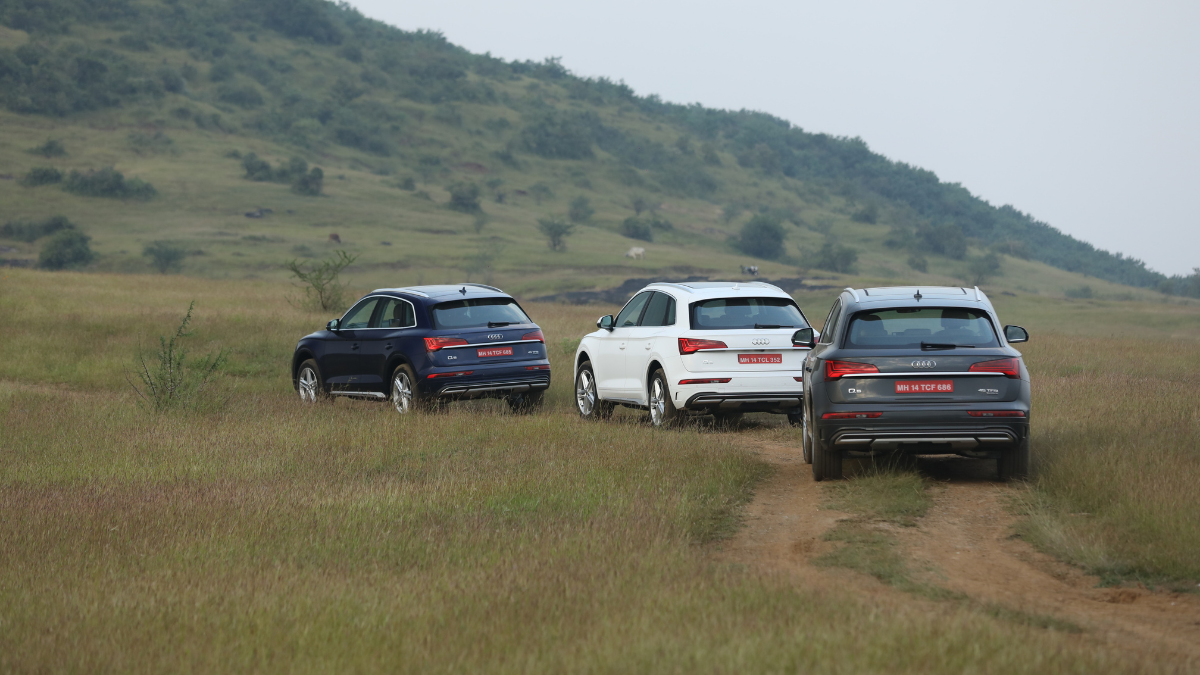 Then Q5 commands road presence. The single-frame, octagonal grille finished in brushed aluminium touches sits on a black frame creating an eye-catching aura. The bumper is slightly flattened out, and part of redesigning job has given silver skid plates on the front, rear and side body cladding. Enhancing the SUV-ish appeal are the 19-inch alloys and sporty roof rails. Last but not the least, the compact, sleek and efficient LED lights round off the well-proportioned looks.
Audi had parted ways with diesel, so you have to settle down with Q5 is 2.0-litre TFSI petrol engine avatar. The Q5 is quick on its feet, very nimble to drive and the 0-100 kmph acceleration is claimed just over 6 seconds. The 7-speed dual-clutch unit is one of the best transmission units at that price point.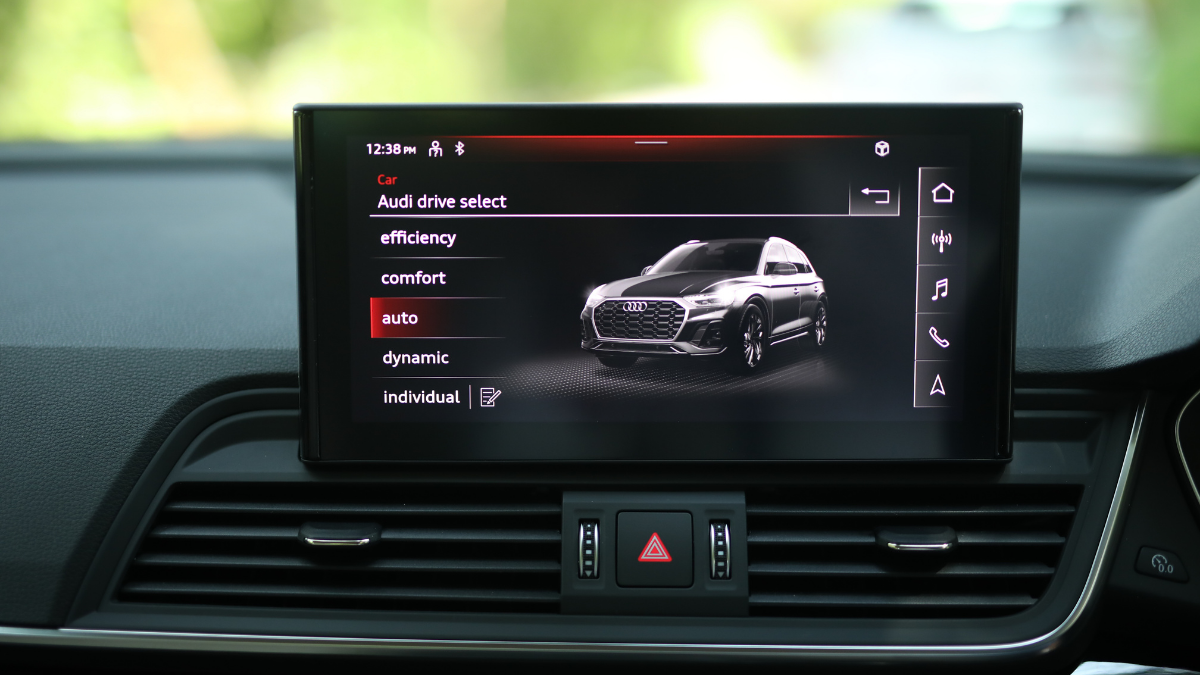 The 2-litre TFSI engine is smooth with a delectably spread out torque band. The 249-horsepower engine not only is the most powerful in the segment on paper but feels adequately punchy to take off in dynamic mode.
Audi's famed Quattro system is always in action, ensuring grip and fun around twisty roads and sharp bends. Also, the driver can toggle between different drive modes to alter the level of damping of the springs and weight on the steering wheel.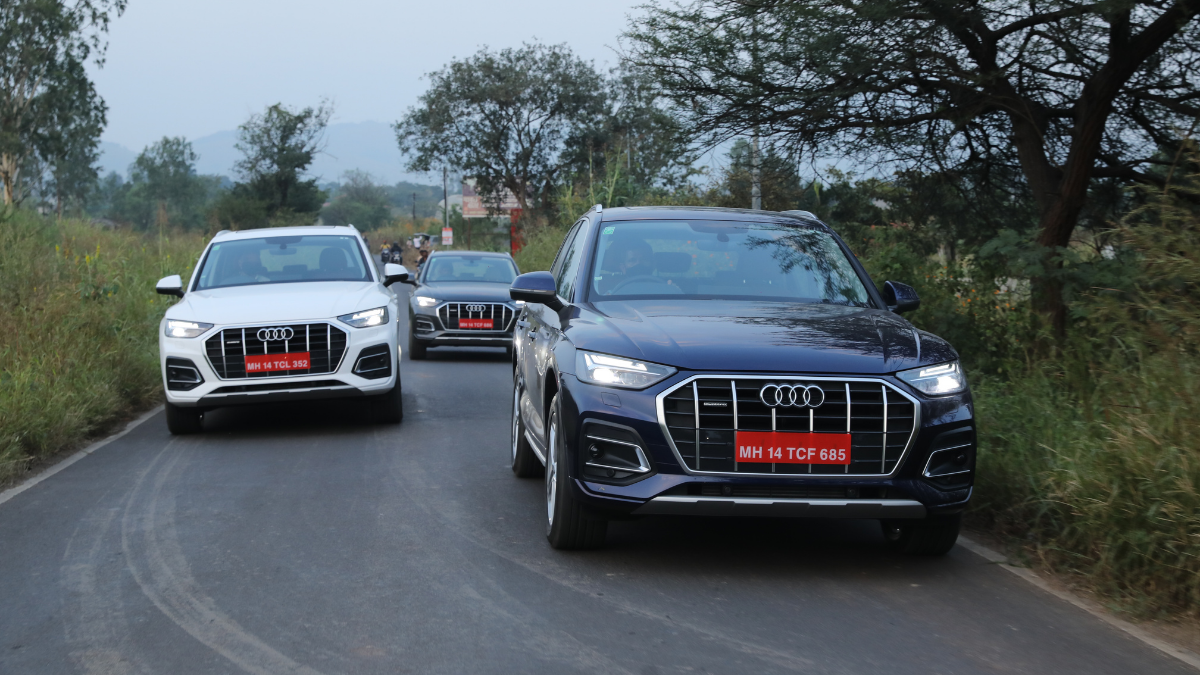 If you are driving the Q5 around, the neatly-designed cabin, orchestrated mainly by the floating infotainment and virtual cockpit, will be enjoyed. The front seats come with electric adjustment but lack ventilation or a massage facility. The panoramic sun roof liberates a wide view of the sky. Also, you just can't overlook the immersive surround created by the 19-speaker B&O stereo unit.
Audi Q5 and the customers will certainly miss diesel. But if petrol is the deal, then Q5 is a steal.