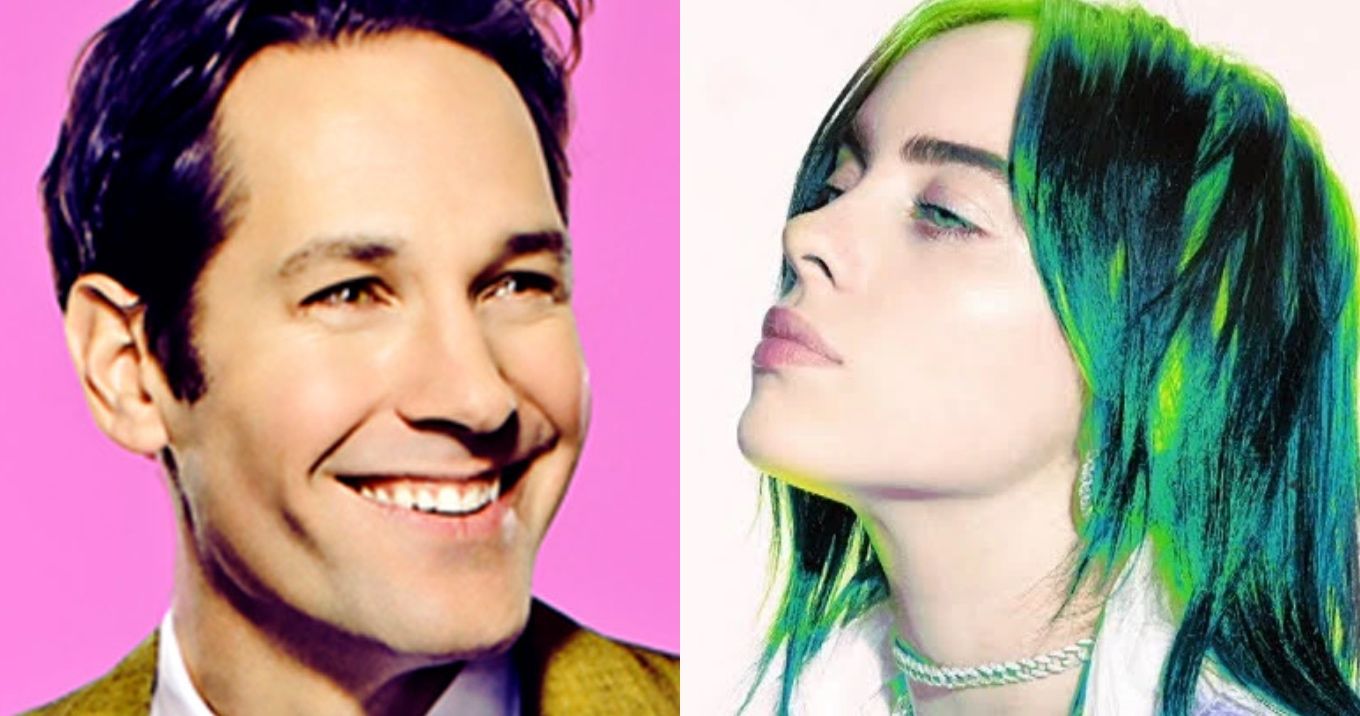 Paul Rudd and Billie Eilish are set to host the final two episodes of Saturday Night Live for 2021. Rudd will be joined by Charli XCX as the musical guest while Eilish will take on double duty as the musical guest as well.
SNL is currently in its 47th season and continues to bring on popular talent to host and perform. The last two episodes were hosted by Marvel stars, Jonathan Majors and Simu Liu, with musical guests Taylor Swift and Saweetie. The cast for SNL includes Pete Davidson, Cecily Strong, Kate McKinnon, Aidy Bryant, and Kenan Thompson, along with Colin Jost and Michael Che who host Weekend Update. Lorne Michaels still serves as Executive Producer after creating the sketch comedy show 47 years ago.
The 47th season has also featured a new series of sketches titled "Please Don't Destroy." These sketches feature newcomers Ben Marshall, John Higgins, and Martin Herlihy in various comedic situations such as a botox disaster and a music video with Pete Davidson that goes awry. These sketches are digital shorts similar to the ones that used to be made by former cast member Andy Samberg and The Lonely Island crew.
Paul Rudd will be returning for his fifth time as host, joining the elite five-timers club. The club includes comedic legends such as Will Ferrell, Alec Baldwin, Steve Martin, Melissa McCarthy, Tina Fey, Justin Timberlake, Dwayne Johnson, Jonah Hill, and Bill Murray. Rudd currently appears in Ghostbusters: Afterlife, now in theaters, and The Shrink Next Door, an Apple TV+ comedy-drama series co-starring Ferrell and Kathryn Hahn. Rudd was also declared 2021's Sexiest Man Alive by People magazine.
Upcoming projects for Rudd include a revival of Party Down and Ant-Man and the Wasp: Quantummania which will also feature Majors return as Kang the Conqueror.
His musical guest, Charli XCX, has a new album, Crash, coming in March 2022 and will most likely perform two songs coming to the album. This is her second time performing on SN after appearing on the show in 2014.
Billie Eilish previously performed on SNL in September 2019 with host Woody Harrelson, but this will be her first time performing. Eilish's new album, Happier Than Ever, became her second no. 1 album with hit songs like "Therefore I Am" and "Lost Cause". Her concert special, Happier Than Ever: A Love Letter To Los Angeles is currently streaming on Disney+. Eilish also performed the title song, "No Time To Die", for the latest James Bond film.
Eilish will be both the host and the musical guest, allowing audiences to see more of her comedic chops. Eilish is joining a long list of musical artists who have pulled double duty including Halsey, Timberlake, Chance The Rapper, MC Hammer, Nick Jonas, Paul Simon, Stevie Wonder, Dolly Parton, Britney Spears, and Jennifer Lopez.
The episode featuring Eilish as host will be on Dec. 11 with Rudd hosting the following week on Dec. 18. Rudd will be hosting the Christmas episode that will feature many sketches filled with holiday joy.
Resident Evil: Welcome To Raccoon City Director Wanted To Return To Franchise's Horror Roots
Resident Evil: Welcome to Raccoon City arrives in cinemas this week, and the movie is taking us back to where it all began.
Read Next
About The Author