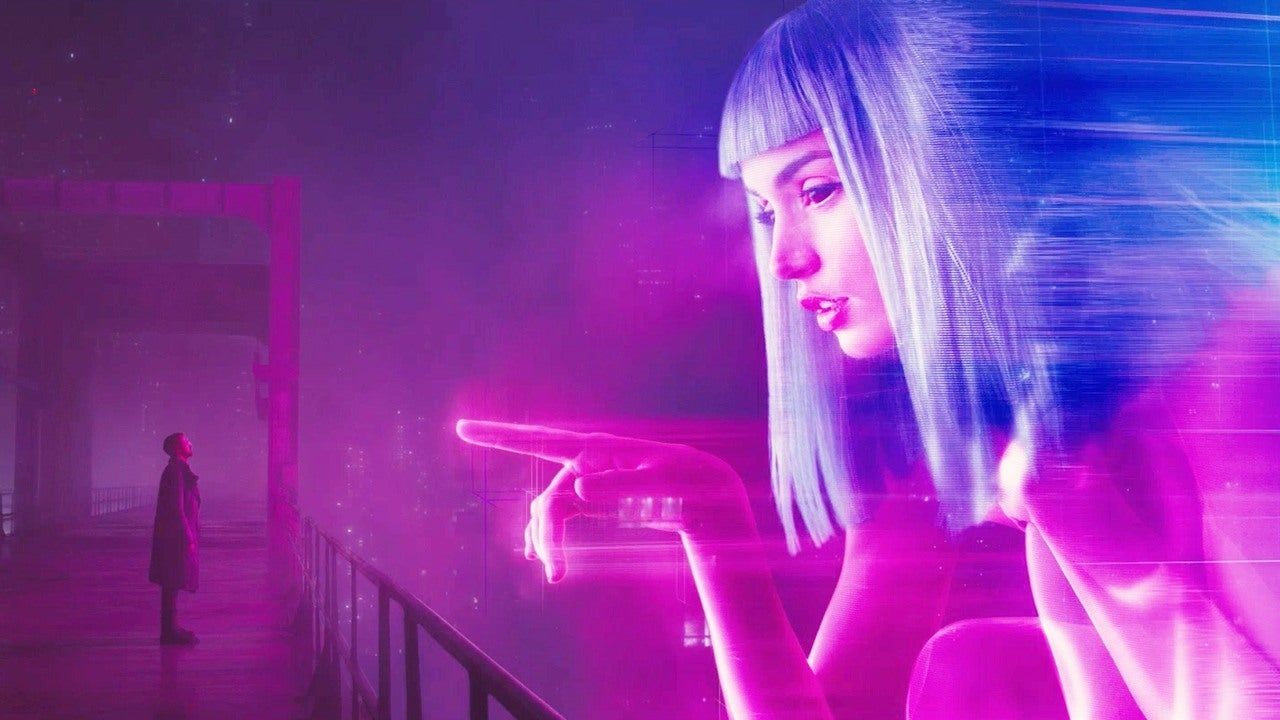 House of Gucci director Ridley Scott said that a 10-hour Blade Runner series is being developed alongside the Alien series announced last year.
It was announced back in December 2020 that Ridley Scott's iconic sci-fi suspense movie Alien would be coming to FX as a new live-action TV series, and now the direct has revealed that Blade Runner will also be heading to the small screen and suggested it will be at least a 10 part limited series, but could potentially be more. The director was promoting his new movie House of Gucci and made the revelation to the BBC during an interview along with confirmation that both shows are quite a way into development.
According to Ridley Scott, "We [have already] written the pilot for 'Blade Runner' and the bible. So, we're already presenting 'Blade Runner' as a TV show, the first 10 hours." While this would usually equate to a 10 part series without question, the fact that he notes it being "the first 10 hours" strongly hints that there is more to follow. Whether that means we will be getting a multi-season project, if the powers that be allow, is unclear but will all be revealed in good time.
Scott added that the Alien TV series has been getting a similar treatment with a pilot being written along with a story bible to cover up to ten hours of plot. The Alien series is currently set with Noah Hawley acting as showrunner, and when the project was originally announced, FX head John Landgraf said it would be "the first 'Alien' story set on Earth — and by blending both the timeless horror of the first 'Alien' film with the non-stop action of the second, it's going to be a scary thrill ride that will blow people back in their seats."
Blade Runner fans have already seen the franchise gain an animated spin-off with Blade Runner: Black Lotus making its debut earlier this month on Adult Swim. Black Lotus sits between the events of the original Blade Runner and recent sequel Blade Runner 2049, with events taking place in 2032 Los Angeles and centers on a female replicant, while also featuring familiar faces from the franchise. The series premiered on November 7th and will air its final episode on December 5th.
While Ridley Scott is involved in both the Alien and Blade Runner series in some capacity, he had full slate of movies coming up, which begins with his next film Kitbag, his Apple TV+ biopic of Napoleon Bonaparte that reteams him up with Gladiator star Joaquinn Phoenix as the famous emperor and stars Jodie Comer as Marie Antoinette, with production due to start in January. Following that, Scott is eyeing a return to Gladiator, having recently spoken about how the sequel will conclude the legacy of Maximus in a "logical" way.
Of the script, he said, "Oh, it's been written. It's already been written. We have a good footprint, a good, logical place to go. You can't just do another Gladiator type movie. You've got to follow…there's enough components from the first one to pick up the ball and continue it."
Scott has recently seemed determined to deliver a Gladiator sequel, having said he would be "critically stupid" not to do it. It seems that fans of the directors best known works are in for a lot of nostalgic treats in the coming years, and hopefully they will live up to the very high expectations that they bring with them.This news came via Variety.
David Duchovny Almost Played the MCU's Incredible Hulk
While the idea of Mark Ruffalo playing Hulk in the MCU was initially dismissed, The X-Files' David Duchovny almost beat Ed Norton to the role.
Read Next
About The Author