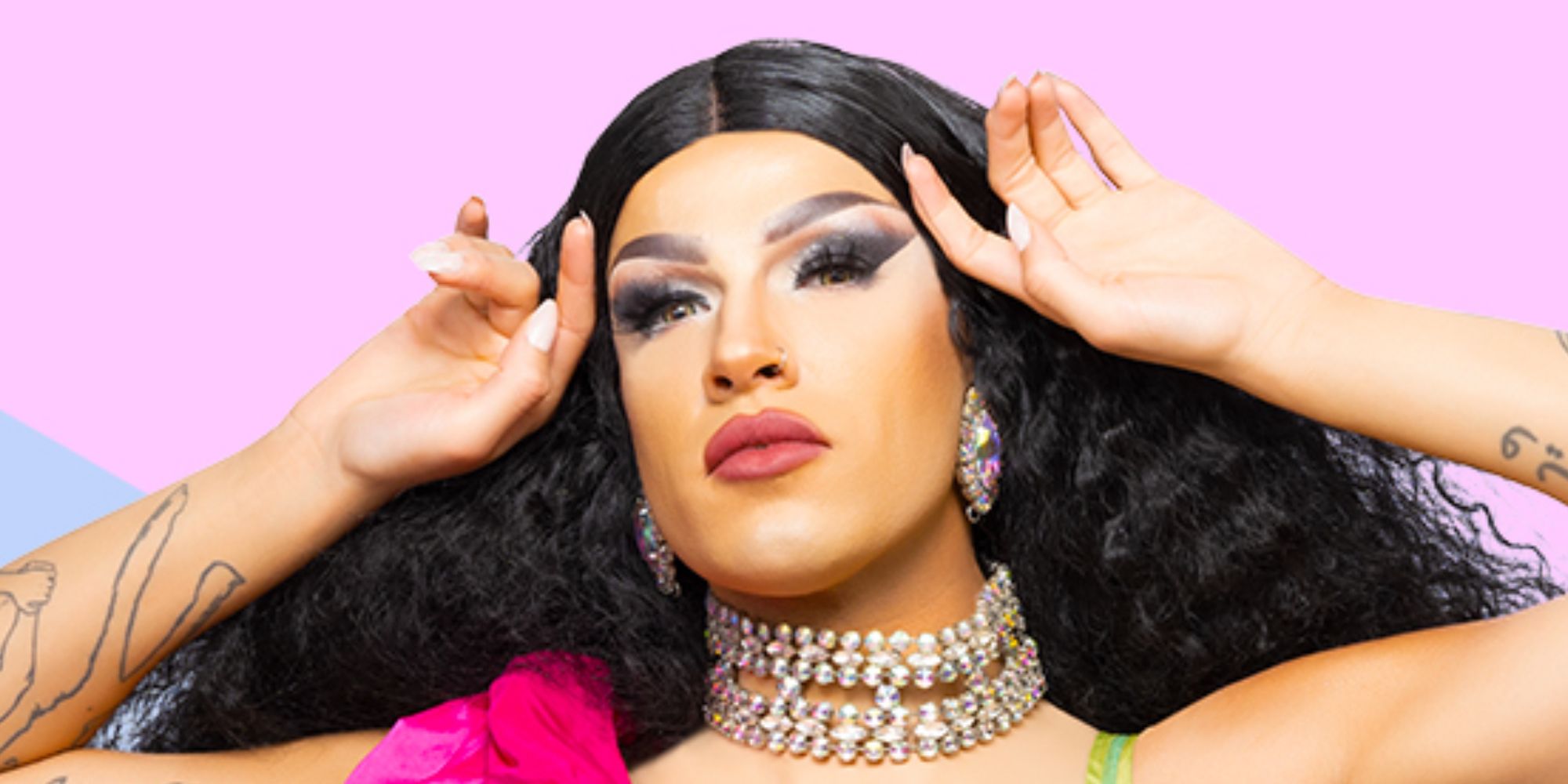 Kendall Gender, Kimora Amour, and Icesis Couture felt confident about the roast on Canada's Drag Race season 2 episode 7. Read our Drag Race recap.
Warning! SPOILERS for Canada's Drag Race season 2 episode 7 below!
Canada's Drag Race season 2 episode 7 featured a roast challenge in dishonor of the Queen of the North herself, Brooke Lynn Hytes. The Vancouver clique consisting of Gia Metric, Kendall Gender, and Synthia Kiss got broken up last week as Synthia was eliminated from Canada's Drag Race. As a result, this was yet another week of Kendall Gender and Kimora Amour being the only contestants without a maxi challenge win under their belt.
As if that weren't enough, Kendall's bottom-two placement from last week certainly made her track record look worse than Kimora's. Meanwhile, Icesis Couture became the frontrunner of the competition by being the only queen in the werkroom who won two maxi challenges. For this episode, recurring judge Amanda Brugel announced that the queens had to do a roast of Brooke Lynn Hytes. There were several queens who were shaking in their boots upon facing a comedy challenge on Canada's Drag Race, but Kendall and Kimora appeared to be rather confident about it.
Related: Canada's Drag Race Season 2 TV Schedule, Streaming Options & Recap
Going into rehearsals, Icesis Couture seemed particularly confident about doing well in this challenge… but it didn't take long for her to realize that none of her material was working and she had to make quite a few changes. Kimora got nothing but rave reviews, and Kendall's set did pretty well in rehearsals as well. The episode then moved forward to the actual roast of Brooke Lynn Hytes, and Kendall opened it up with a fantastic and hilarious set reading all the queens and judges on the show. It should be noted that Kendall was a pretty hard act to follow, and a lot of queens indeed struggled to be funny. Pythia had what was arguably her first real failure on Canada's Drag Race. Adriana's jokes mostly didn't land with the judges. Gia Metric wasn't able to re-capture the comedic magic of her Snatch Game.
Then along came Icesis, who absolutely murdered this challenge. With that said, Icesis did a bad job at editing her material and ended up going overtime. Kimora's set wasn't the worst of the night, but she also didn't do that well. In all honesty, there was a chance that Kimora wasn't even going to land in the bottom two for her set – but then Untucked happened. In a shocking turn of events, Kimora flat-out said that she was done with this competition and wanted to go home. The other Canada's Drag Race queens were shocked to hear those statements and tried to walk her off the ledge, but Kimora was headstrong about giving up.
It was then announced that Kendall Gender won this roast challenge. In turn, Gia Metric and Kimora Amour fell into the bottom two. Kimora and Gia were asked to lip sync to "Get Down" by b4-4, and Kimora delivered one of the weirdest performances in the entire herstory of the RuPaul's Drag Race franchise. It's unclear to even figure out whether or not Gia did well, but Kimora did more than enough to send the message that she was ready to go home. In the end, Kimora was told to sashay away.
More: RuPaul's Drag Race UK Season 3 Finale Recap: A Winner Is Crowned
Canada's Drag Race season 2 airs Thursdays at 9 p.m. ET on the WOW Presents Plus streaming service.
90 Day Fiancé: Sumit Finally Makes Jenny's Biggest Dream Come True
About The Author