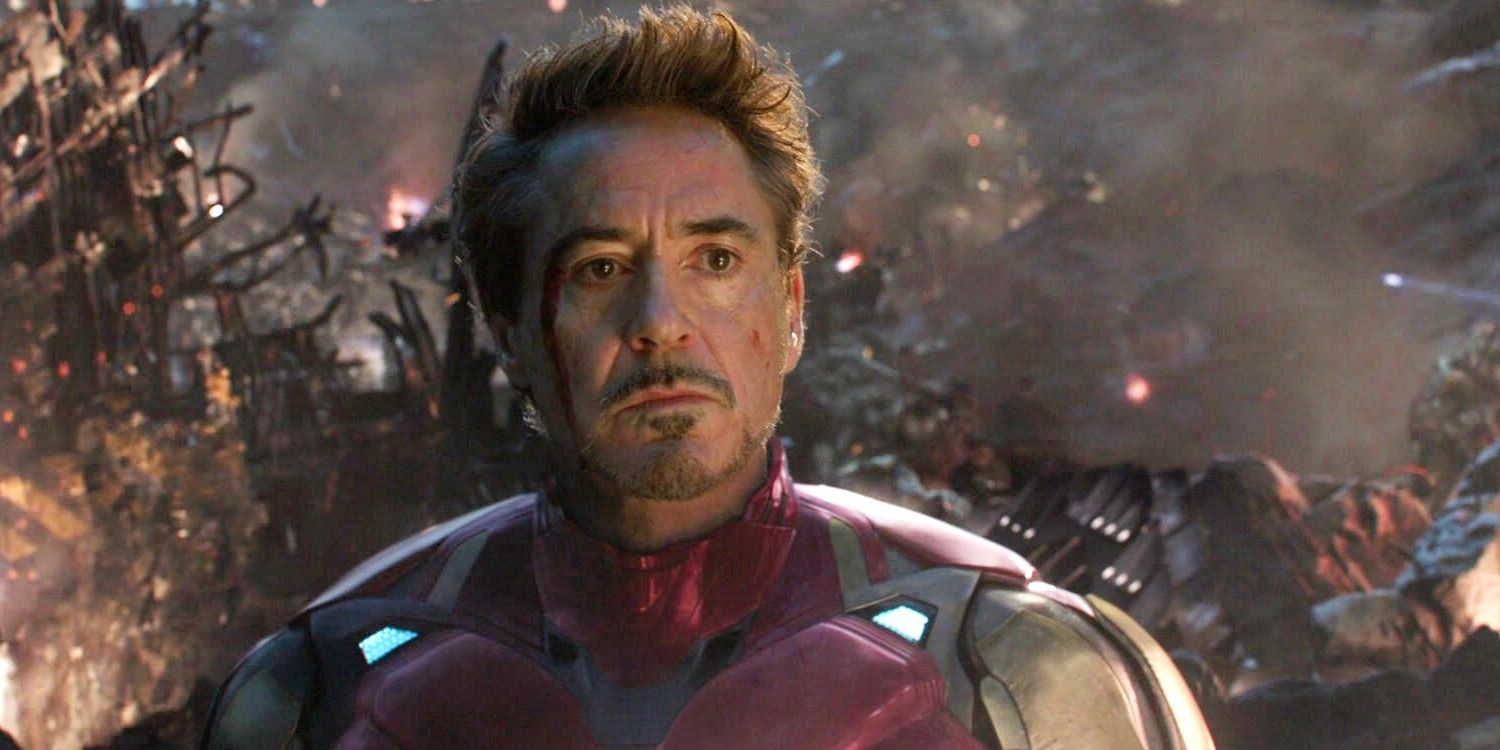 Jeremy Renner looks back at his MCU journey before the release of the upcoming Hawkeye series, saying Robert Downey Jr. acted as his sort of mentor.
Hawkeye and Marvel Cinematic Universe star Jeremy Renner says Robert Downey Jr. was a mentor to him in the franchise. Both actors were introduced in the early years of the Marvel Studios universe and eventually became members of the original Avengers line-up. However, despite that, Renner still looks up to the Tony Stark actor, who kicked off the MCU through Jon Favreau's 2008 Iron Man film.
Renner is set to headline his first Marvel Studios project as Clint Barton through the upcoming Disney+ series Hawkeye, which is set to premiere tomorrow (November 24). Announced at Marvel Studios' panel during San Diego Comic-Con 2019 alongside a slew of projects for MCU's Phase 4, the Hawkeye series is expected to tackle the Avenger's backstory as he continues his journey after the events of the Infinity Saga and Avengers: Endgame. Aside from Clint, the project will also see the debut of a new bow and arrow-wielding superhero in Kate Bishop, played by MCU newcomers Hailee Steinfeld. Its story is inspired by Matt Fraction and David Aja's Hawkeye comic book run, which features the two heroes teaming up for a mission and sees Kate take up the Hawkeye mantle from Clint. Aside from the pair, Florence Pugh's Yelena Belova will also be involved, tying the show to events of Cate Shortland's Black Widow movie about Scarlett Johansson's Natasha Romanoff.
Related: MCU's Thunderbolts Could Be A Secret Hawkeye Movie
Clint is very much taking on a mentor role in Hawkeye as he guides the young archer Kate Bishop. In light of this, in a recent interview, Renner was asked by Entertainment Tonight who he considered to be his mentor and "helped him get started." The actor cited Downey Jr. as the person who help usher him into the universe, saying that the Iron Man star took him and everyone else who joined the Marvel franchise "under his wing." Read Renner's full answer below:
"I think even just in the MCU, with Downey, he kind of kicked off the MCU in the way that he did with Iron Man. He kind of took us all under his wing, if you will, to kind of shepherd us in in a certain way. We all knew each other and we're all friends, just in a different sort of way you can lean on someone."
Downey Jr. has the longest legacy of any MCU actor, since Iron Man was the franchise's inaugural hero. So, aside from launching the MCU on-screen, he was also tasked with setting an example to those who boarded the universe after him, and was instrumental in fostering the working environment over at Marvel Studios. And while it was additional responsibility, Downey Jr. took the job seriously. As seen in social media posts and in recollections from his castmates, Downey Jr. would host lunches during production of Marvel projects so that everyone can spend more time together outside of filming. Over the years, other MCU stars have talked about their respective encounters with Downey. Occasionally, he was even instrumental in the casting process, helping lock in Chris Evans for the role of Captain America and weighing in on the choice of Tom Holland to play Spider-Man.
Given all this, it makes sense that Renner views Downey as a sort of mentor in the Marvel Cinematic Universe. Now that the actor is no longer in the franchise following Iron Man's tragic death in Avengers: Endgame, it's up to his contemporaries to continue the work that he started in the universe — both in front of and behind the camera. Perhaps, down the line, Marvel Studios comes up with a way to bring back Downey Jr.'s Tony Stark without undermining his emotional send-off at the end of the Infinity Saga. If so, it would no doubt be a reunion that fans would love to see.
More: MCU's Thunderbolts Could Be A Secret Hawkeye Movie
Source: Entertainment Tonight
Spider-Man: No Way Home (2021)Release date: Dec 17, 2021
Doctor Strange in the Multiverse of Madness (2022)Release date: May 06, 2022
Thor: Love and Thunder (2022)Release date: Jul 08, 2022
Black Panther: Wakanda Forever/Black Panther 2 (2022)Release date: Nov 11, 2022
The Marvels/Captain Marvel 2 (2023)Release date: Feb 17, 2023
Guardians of the Galaxy Vol. 3 (2023)Release date: May 05, 2023
Ant-Man and the Wasp: Quantumania (2023)Release date: Jul 28, 2023
Ghostbusters: Afterlife Vs 2016's Reboot: Which Is Better?
About The Author