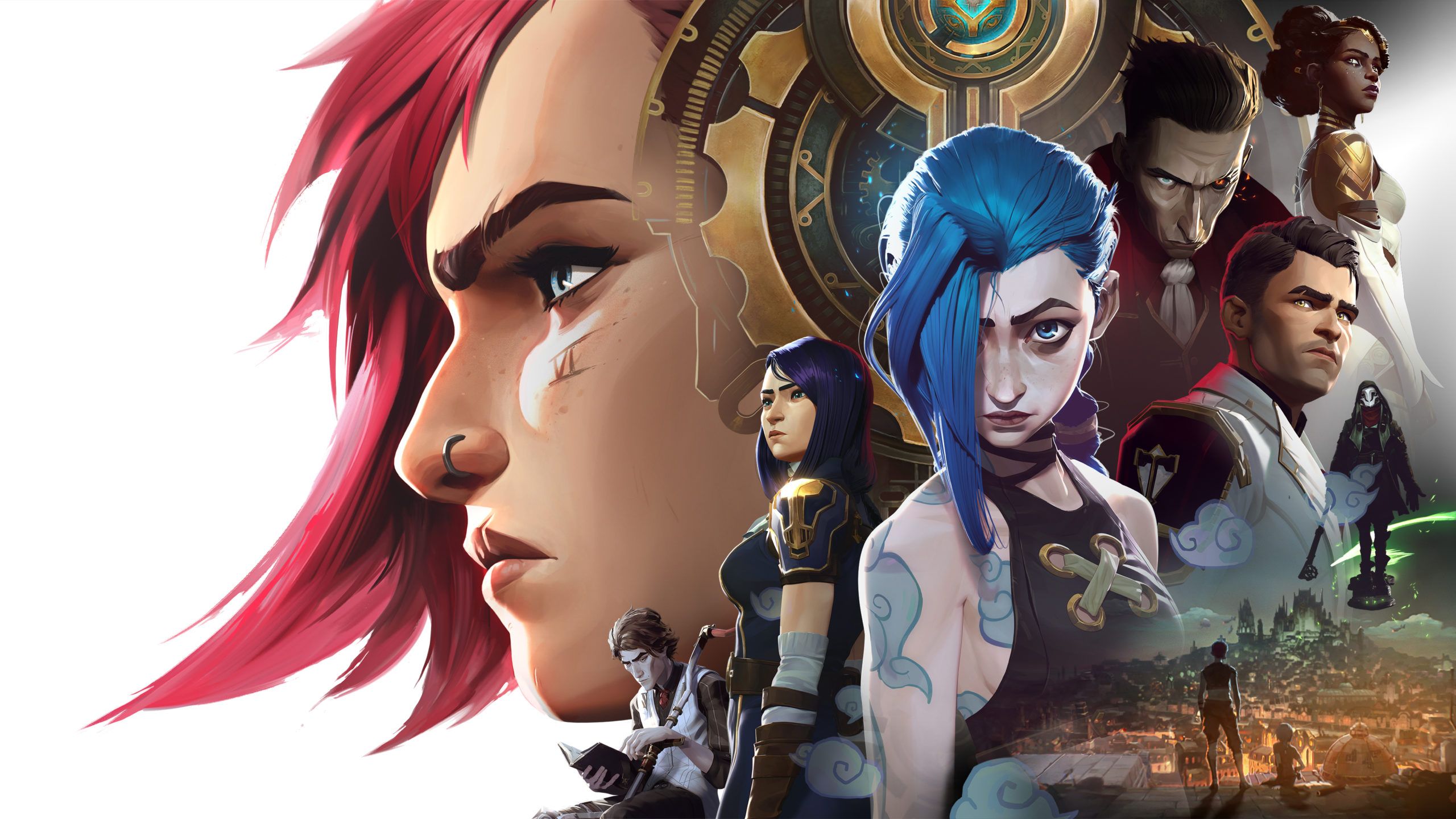 By MW Staff
The League of Legends-themed animated series Arcane has proven itself to be a tremendous success and draws millions of viewers to Netflix.
Following the finale of the show's first season, Netflix has been quick to announce that fans of Arcane will have more to look forward to. The streaming giant officially promises fans of the series that the League of Legends animated series has been confirmed for a second season, pairing the news with a teaser trailer to match. In their teaser, it sounds as if members of the original voice cast Hailee Steinfeld, Ella Purnell, and Katie Leung will return for the next season.
The Additional Chapter
Netflix was quick to announce that the second season would be on the way after the show's first season finale and that the team behind Arcane is already developing the additional chapter in the franchise's saga. While the news breaking from the platform can trigger a sigh of relief for fans who have been anxiously awaiting the announcement, the details as to when Arcane is set to return are slim. Netflix has not provided a concrete timeline as to when fans can expect the show to return to small screens.
The League of Legends-themed animated series has proven itself to be a tremendous success and draws millions of viewers to Netflix. Being the first League of Legends television series, the first season digs into the lore of its champions that have become so valuable to gameplay. Originally, Arcane was to be known by a different name – League of Legends 10th Anniversary Celebrations, thought the effects of the COVID-19 pandemic caused the series to be delayed, and the initial title was in need of a rework. The trailer for Arcane introduces the protagonist sisters Vi and Jinx as they face challenges that will draw them apart or strengthen their bond.
Related: Blade Runner TV Show Pilot Script Has Been Written
What Can Be Expected of Season 2?
After Arcane left its first season open-ended on a cliffhanger, fans have already generated their own expectations for the second season as the show's inaugural series overarched nine episodes in a three-act breakdown. The teaser that was released by Netflix plays it safe by being fairly vague, adding to the intrigue around the show itself. However, featured dialogue from the show drives the narrative of the teaser, and fans have believed that they've identified Warwick – a werewolf-like character with a metallic heartbeat – in the trailer. Warwick was previously teased throughout the first season of Arcane, though fans have become confident that the monster who hunts the gray alleys of Zaun will be given the proper introduction into the series.
Additionally, fans are eager to watch their favorite League of Legends champions return to Arcane through its second season. True Grit (2010) and Spider-Man: Into the Spider-Verse star Hailee Steinfeld lends her voice back to the series as Vi, Ella Purnell is to return as Jinx, and Katie Leung is anticipated to reprise her role as Caitlyn Kiramman. Fans have cast their speculated for similar returns of Kevin Alejandro as Jayce Talis, Toks Olagundoye as Mel Medarda, JB Blanc as Vander and Bolbok, Miles Brown as Young Ekko, Harry Lloyd as Viktor, Molly Harris as Young Caitlyn, and Mia Sinclair Jenness as Young Powder.
It took six years for Riot Games and Fortiche to prepare Arcane for its grand, anxiously-awaited Netflix debut. Riot Games CEO Nicolo Laurent previously clarified that the second season will be ready to reach audiences in less than six years, but those who are in hopes for a 2022 date may be disappointed. In 2019, Riot Games had ensured that Arcane was a multi-season commitment, leaving fans to expect that Arcane could return as early as 2023. Until then, the entire first season of Arcane is available to stream through Netflix. Those who crave more outside of the animated series can download League of Legends to play for free.
Venom: Let There Be Carnage Arrives on Digital for Thanksgiving with Deleted Scenes & Bloopers
The movie event of the season comes home with over an hour of special features, including Venom: Let There Be Carnage bloopers, deleted scenes, Easter eggs, and more.
Read Next
About The Author