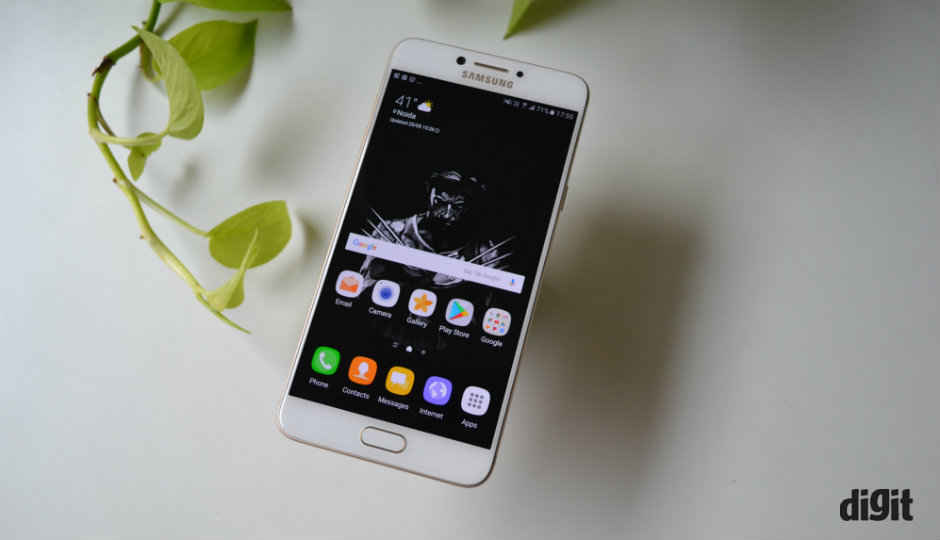 All you need to know about Samsung Galaxy C7 Pro 
Samsung has been polishing out the rough edges from its products for a while now. The company has streamlines its phone lineups, with the Galaxy S, A, C, J, Z and On series devices. Of course, the popular Galaxy Note lineup is also going to make a comeback this year. So, while Samsung still makes a lot of phones, it seems to have pinpointed the ideas that consumers are buying.
Samsung is hitting different market segments and its devices are well defined now. The S series is its flagship class, while the A series represents a premium range, just below flagship. The On, J and Z series devices are budget centric, whereas the Galaxy C series (which is what we're concerned with today) is for users who like big screens. We reviewed the Galaxy S8 (Review) and S8+ recently and two Galaxy A series phones as well. But unlike any of those devices, the Galaxy C7 Pro is aimed at the budget conscious buyer who still wants a big screen. With a 5.7 inch display, it's a fairly smaller device, but it's smaller than the Galaxy C9 Pro.
Build and Design: Stylish and sturdy
In defining its phone lineups better, Samsung is also using the same build and design (across devices in each range). Subsequently, there is no difference in design or build quality between the C7 and C9 Pro, barring their size. Like C9 Pro, the C7 Pro is also well built with a solid metal exterior (Aluminium) and a good looking 2.5D curved glass display at the front. The rear camera is aligned at the centre and does not sit flush with the body, which some may not like. Barring that small niggle, I do like the design.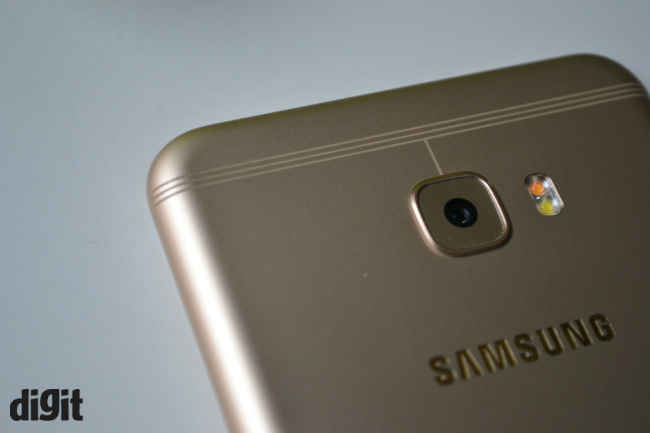 Even with the 5.7-inch display, the phone is almost ergonomic, thanks to the thinner bezels, along with the slim, curved body of the phone. The design has some resemblance to the similarly priced Oppo F3 Plus.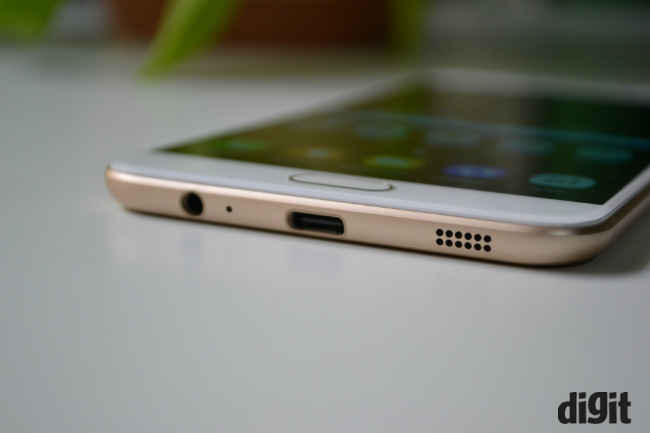 The phone is quite well built. In fact, I can personally vouch for that, as I accidently dropped the phone from about four feet, while reviewing it. Fortunately, it landed on the metal edge and survived the fall with just a minor scuff. I don't suggest you try the same, but it's suggestive nevertheless.
Display and UI: Likeable
Being a Samsung phone, the AMOLED panel is not surprising here. The resolution is still 1080p, laid across 5.7-inches, so it isn't crazy sharp, but sharp enough. Also, being an AMOLED, the contrast ratios are superb and the display is well calibrated out-of-the-box to offer punchy colours in almost all lighting conditions. Although, there are some settings to tweak it further, but the default setting does the job well. You also get the always-on display here and I quite like it as I keep the phone on the nightstand, making it a nice clock as well.
As for the UI, there is nothing new here and it looks and works exactly the same way we saw on the Samsung Galaxy A5 (Review) or Galaxy C9 Pro (Review). It is laid over Android 6.0.1 which I feel is way inexcusable on a phone today. It's time phones start coming with Nougat. Period.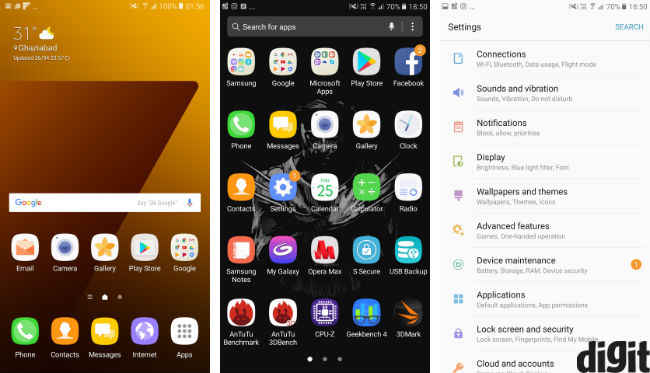 Still, Samsung strikes a nice balance between a clean interface and added functionality, making it fairly easy to navigate. There are some granular settings for security and other features, but you may have to dig deeper for those. I should also add that unlike the Galaxy A5, there are no issues with the display's touch response here and the fingerprint scanner is quite fast. Although, it does not work every time, especially if you change the orientation of your finger.
Performance: Dependable
Powered by a Qualcomm Snapdragon 625 SoC and 4GB of RAM, the phone is quite smooth in day-to-day operations and gets away with minor sluggishness at times. I didn't find any issues with the phone while streaming content, calling or general ease of use. It does start to lag if you are a running a game or too many (25+) apps in the background. While 4GB RAM is enough to hold all your open apps, there is observable sluggishness when switching between them. All these observations are comparative and based on similar usage with a OnePlus 3.
However, if you are coming from a budget device, you may not notice the sluggishness. That being said, Samsung has optimised the processor well and it has no issues keeping up with heavy tasks like gaming. You won't get the best possible graphics and may encounter occasional frame drops in heavier games. We tried Injustice 2 and Vain Glory on the device and while both work well, game load times were higher than devices like the OnePlus 3, but the overall gaming experience was playable.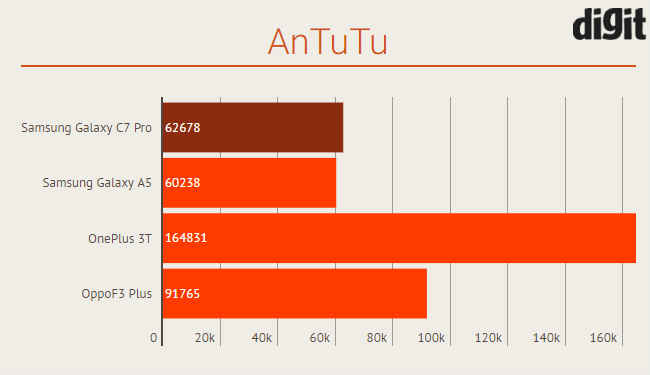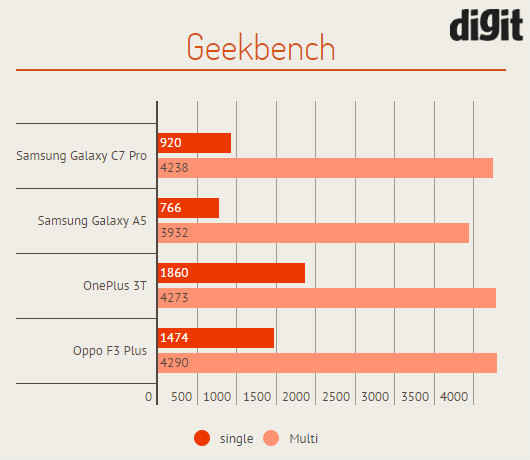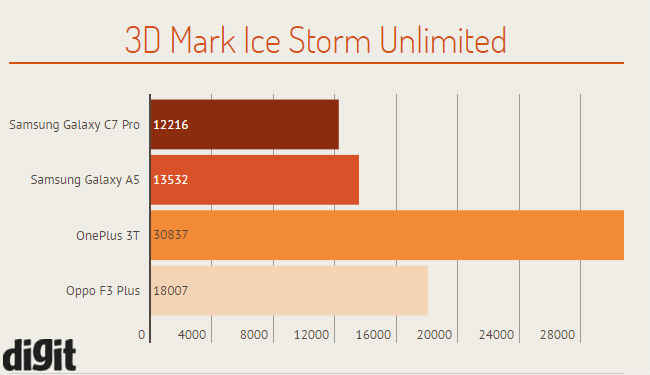 Battery life: Good enough for a day
The 3300mAh battery on the phone has ample juice to last even a heavy user through the day. It easily lasts for 12 hours on a single charge with some heavy usage, including 30 minutes of gaming and two hours of video streaming. Once, I even used the device as a 4G hotspot for more than 4 hours at a stretch and the phone was still left with over 40% charge. Moreover, the battery life of the device can be customised on the settings menu. Samsung has presets to optimize the battery to get the most out of it. The phone charges completely in one and a half hours with the supplied charger.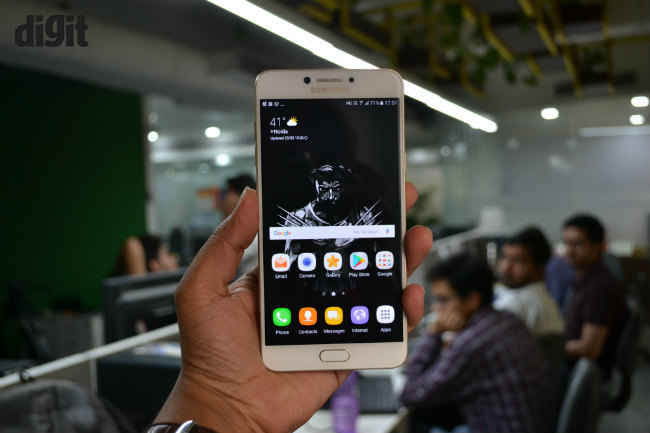 Camera: Good, not great
Like the Samsung Galaxy A5, the C7 Pro also has 16MP cameras on the front and back and both have f/1.9 aperture. The rear camera produces decent images with good details and colours, although upping the vibrancy and contrast slightly. Overall sharpness is quite good, as is the dynamic range. The camera manages to capture finer details in all lighting conditions. However, when shooting images in strong light sources, it tends to brighten the overall frame to provide better lighting to darker spots. This in turn leaves large part of the highlights clipped and some details bleached.
That being said, the phone handles noise quite well and this noise-reduction algorithm works overtime in low light images. This tends to produce softer images, but at the end of it you will be getting a cleaner image. You do loose some sharpness, but that is the only compromise here.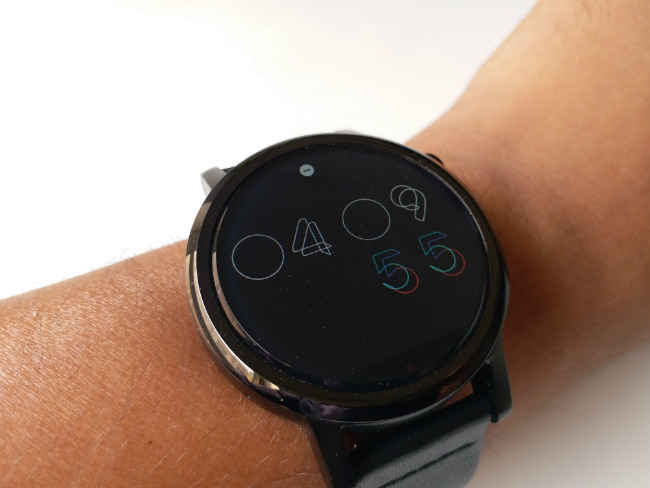 The 16MP front facing camera is good as well and can compete against most selfie-centric smartphones. Images have decent details and close to source skin tones. In addition, you get beautify modes and customizable settings.
The camera app itself is simple to use and most of the settings, modes and functions can be reached by swiping left or right. Going into the camera settings will give you control over the camera grid, quick launch toggles, and you can even turn on the floating camera button.
Bottomline
Simply put, the Samsung Galaxy C7 Pro is a less expensive alternative to the Galaxy A7. The phone may not have the premium glass finish, but the metal clad phone looks good and provides no reason to complain. The performance, battery life and display are noteworthy, but it's not a particularly powerful phone. Even with its small flaws, the camera is also quite good.
Enthusiasts may complain about performance, but if you are not into gaming and are looking for a large screen phone with good user experience, the Samsung Galaxy C7 Pro is among our recommendations.
This was all for today, till then please Stay Safe and Stay Home!