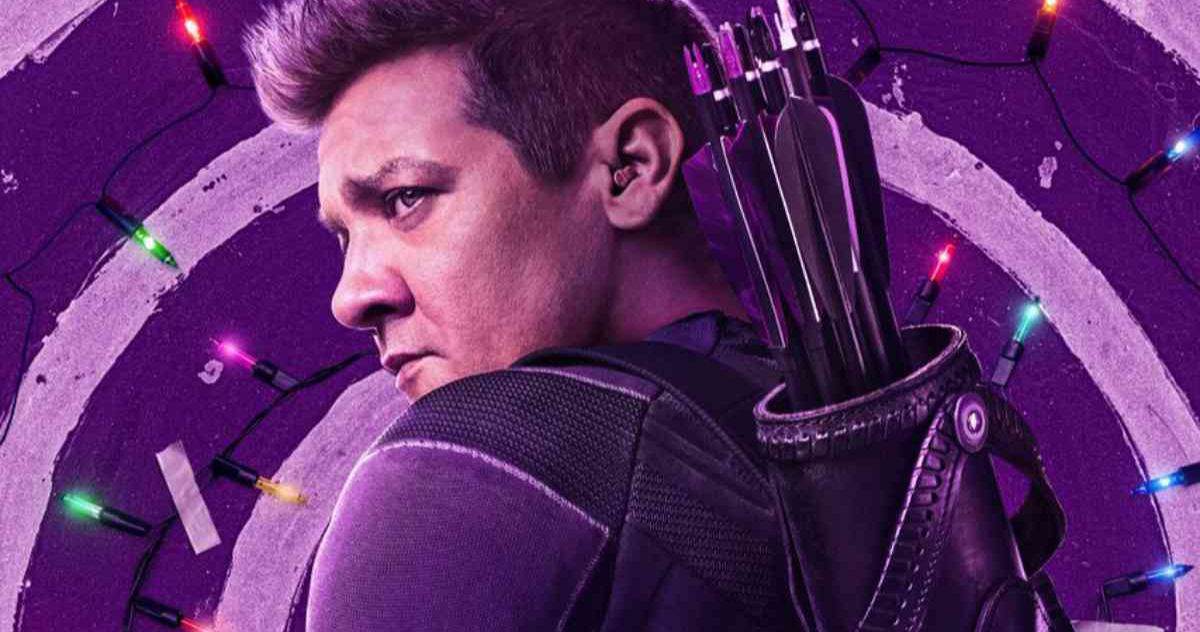 No matter how integral a character is to a franchise, it is always a risky strategy for an actor to tell a big studio to recast them if their planned shooting schedule doesn't allow them enough family time, but it seems that was exactly how Jeremy Renner approached his Marvel negotiations when his demanding role of Hawkeye saw him constantly flying back and forth to be able to see his daughter. While it all turned out well enough for Renner, whose new Hawkeye series premieres this Wednesday on Disney+, there was always a chance it could have gone horribly wrong.
Speaking in a new interview with Men's Health, Jeremy Renner revealed that despite being told by insiders that Marvel could well fire him, the hectic filming requirements saw the star put his foot down when it came to having time to spend on his daughter as well as filming his role as Hawkeye. In the article, he said:
"It taught me how to have the nuts to say, 'Everyone, f**k off. It's my time with my daughter'… I said, 'Fine, recast me. I'm going to be here with my daughter.' It was pretty gnarly. Acting and everything else goes out the window, until my daughter says, 'I want to hang out with my friends, and I don't want to be around you so much, Daddy.'"
Clint Barton, or Hawkeye if we are using superhero names, made his first MCU appearance in Thor, as a marksman working as part of S.H.I.E.L.D., before becoming a fully-fledged member of The Avengers in the 2012 ensemble movie. Over the last decade he has continued to appear frequently throughout the Infinity Saga to its conclusion in Avengers: Endgame. One of the untold storylines of Hawkeye's tale is how, after losing his family to Thanos' snap, he became the rogue vigilante Ronin for much of the five years between Infinity War and Endgame, until being brought back into the Avengers fold by Natasha Romanoff, and at least some of this is likely to play a big part in the upcoming series.
The Disney+ series Hawkeye will see Barton working with young archer Kate Bishop to confront enemies made during his Ronin past as he attempts to – appropriately for this article – make it home to his family for Christmas. There are not a lot of plot specifics known about the series, as with all Marvel projects, but it is know that the series will see Barton training Kate Bishop to take over the Hawkeye mantle and potentially become an integral part of future Avengers team-ups. Florence Pugh will also be reprising her Yelena Belova role in the series after making her debut in this year's Black Widow, and the post credit scene of the movie suggested that she will be causing trouble for the archer and his protégée.
Renner's recollection of ensuring his work-life balance was kept in check is just one of many stories that have come out of Hollywood recently about how the grueling, non-stop stress of the industry is a common problem for actors. Tom Holland recently revealed that he only had a break of three days between filming Uncharted and Spider-Man: No Way Home, and there have been numerous tales of a lack of personal time and breaks, intense and exhausting training regimes and forced crash diets that seriously impact on the working life of actors who would rather comply than lose out on work and potentially hurt their career. This news comes to us from Men's Health.
Ms. Marvel Co-Creator Describes 'Insane' Pressure of Developing the Disney+ Series
Sana Amanat, co-creator of Ms. Marvel's Kamala Khan, revealed how working on such an important character is in no way a walk in the park.
Read Next
About The Author