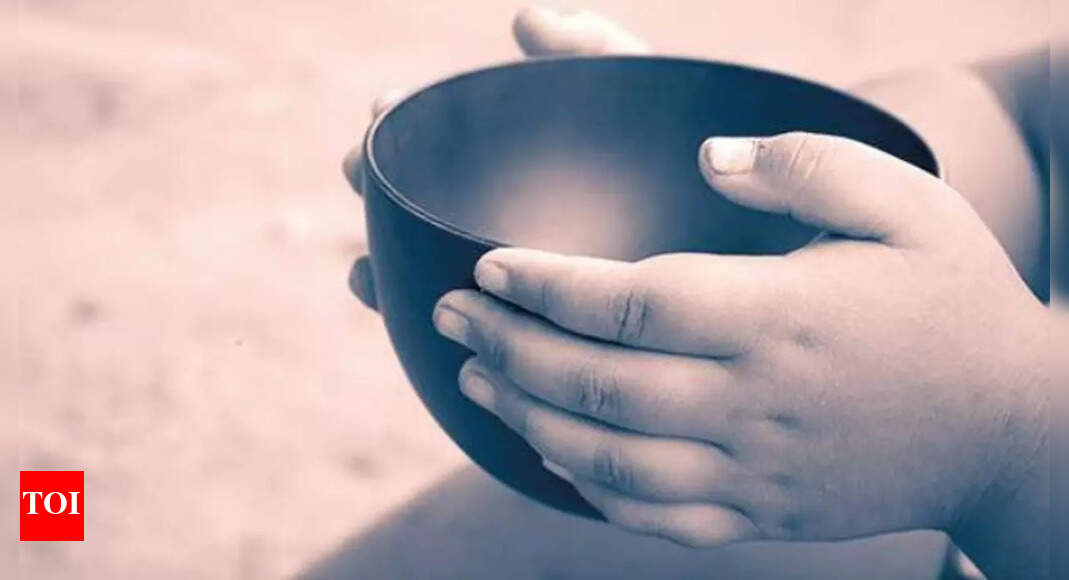 NEW DELHI: Strongly hinged on the idea of dealing with beggary as a social problem and not looking at it as a criminal act, the Centre is now preparing to soon roll out a national scheme for comprehensive rehabilitation of beggars.
While a 10-city pilot project is already in progress to create grassroot-level outreach, the
ministry of social justice
and empowerment's comprehensive scheme on rehab for beggars is part of the "Support for Marginalised Individual Livelihood and Enterprise Scheme" that will also include a separate scheme for welfare of transgender persons.
Under the scheme, the ministry will call upon states to share their proposals to support on-ground outreach in select cities and municipal areas to identify and rehabilitate beggars.
In a bid to enable a long-term solution, the ministry is also working on a draft bill to make way for a model central legislation that would offer a rehabilitation framework to enable main-streaming of beggars, destitutes and homeless persons.
It is learnt that the ministry is working on finalising a draft which can be suitably adapted by states and UTs and will provide a framework for care, protection, shelter, welfare and rehabilitation mechanism.
The comprehensive rehab scheme for beggars is the government's way to scale up the outreach on proactive rehabilitation beyond the ongoing 10-city pilot for which Rs 19 crore was allocated. An amount of Rs 100 crore has been earmarked for the project for a 5-year period and the ministry will call for proposals from states and municipal bodies. The components that will be supported under the scheme include a survey to identify those involved in begging, followed by mobilisation, rescue and linkages with available shelter homes, welfare schemes, identity documents and complete resettlement which will be enabled through education for children and skill development and training for adults.
The ministry is running pilot projects in Indore,
Patna
, Bengaluru, Lucknow, Hyderabad, Delhi, Nagpur, Chennai, Ahmedabad and Mumbai. Recently Delhi released survey data under the pilot to say that there are 20,700 people involved in begging and put the estimated numbers to be higher at around 28000. The state government has prepared a skilling and rehab roadmap.
Indore
too has completed the survey and identified more than 2500 beggars.