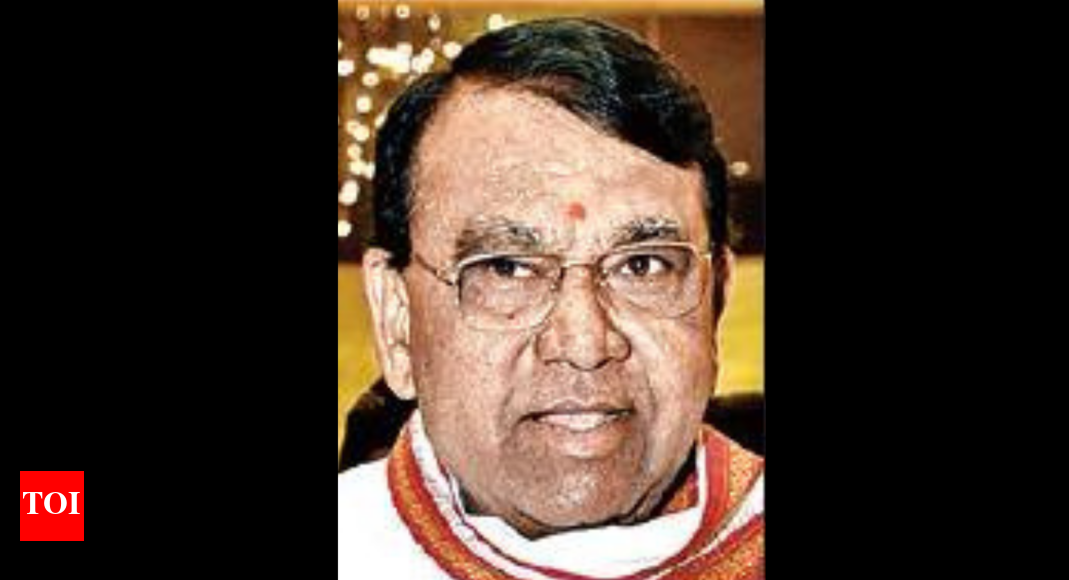 Telangana Assembly Speaker Pocharam Srinivasa Reddy
VIJAYAWADA: Political leaders and senior officials in the state are alert after Telangana Assembly Speaker Pocharam Srinivasa Reddy tested positive for Covid 19 and hospitalised.
Srinivasa Reddy met several politicians and senior officials at the wedding ceremony of his granddaughter in Hyderabad on November 21. After testing positive on Thursday, Srinivasa Reddy appealed to all those who had come in contact with him to take precautionary measures.
Chief minister YS Jagan Mohan Reddy and his Telangana counterpart K Chandrasekhar Rao and several other senior leaders had attended the wedding.
Srinivasa Reddy was seen sitting beside the two chief ministers at the event. Srinivasa Reddy's granddaughter was married to AP chief minister's officer on special duty (OSD) Krishna
Mohan Reddy's son.
As Srinivasa Reddy's Covid -9 positive news broke out, some leaders and officials underwent Covid-19 test as a precautionary step. Many people including ministers, MLAs, MLCs and officials had met Jagan after his
return from the wedding ceremony. The state assembly is currently in session.
On Wednesday, deputy chief minister Pamula Pushpa Sreevani, led a delegation of ST MLAs to the chief minister. A delegation of BC legislators and leaders also met him. Representatives of government employees have also called on him.
However, there appeared no tension in the chief minister's office or the secretariat. There are no reports confirming or denying whether the chief minister took the Covid-19 test as a precaution.
FacebookTwitterLinkedinEMail