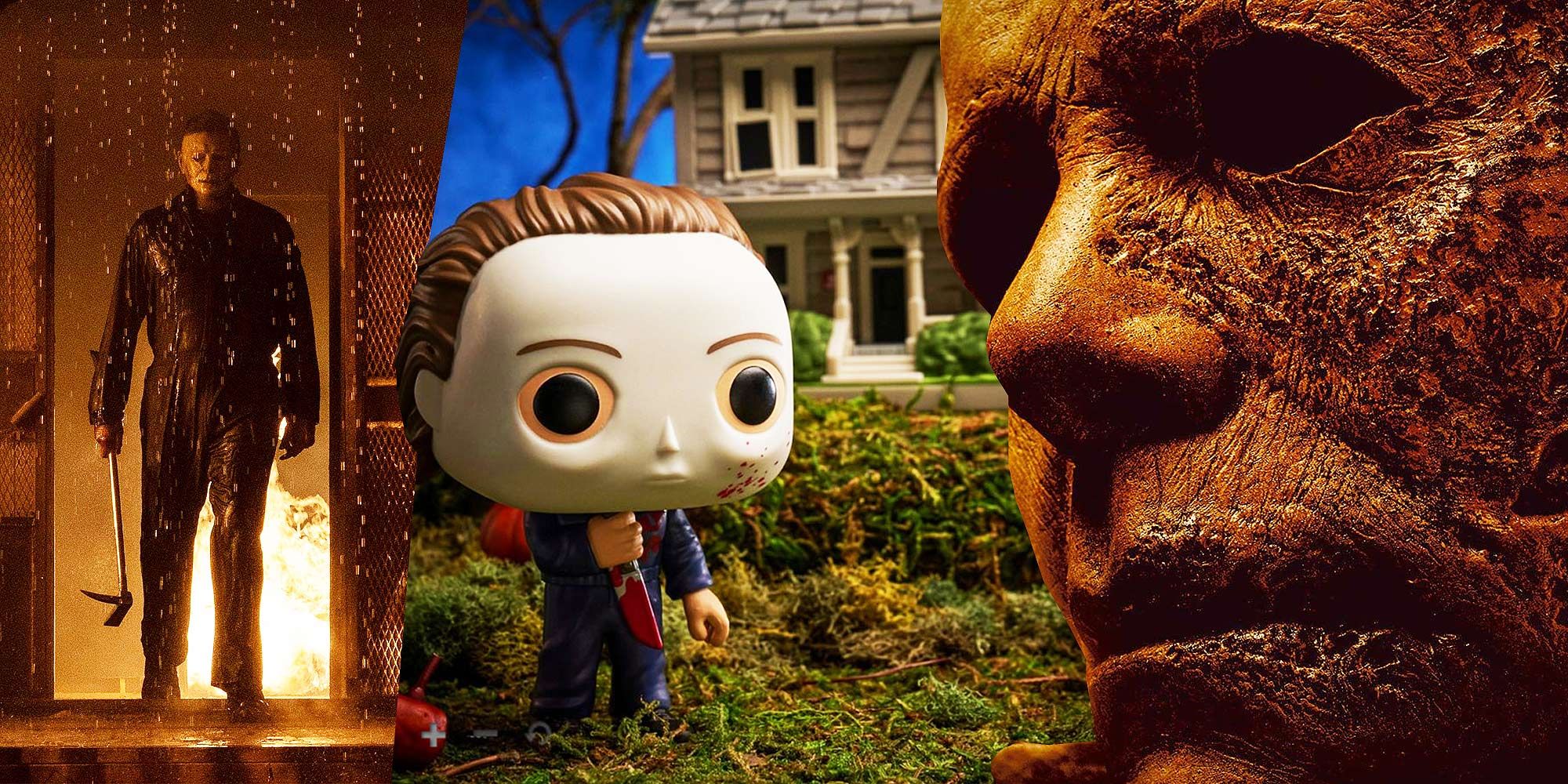 A New Spirit Halloween Funko Pop! set for Halloween features a bloody Michael Myers and a replica of the original Myers' boarded-up family home.
New Funko Pop! Halloween set features Michael Myers and the original Myers' house replica. Halloween was created by writer/director John Carpenter and follows a masked serial killer named Michael Myers who terrorizes a small Illinois town on Halloween night. The film spawned a number of sequels for decades after, with a new sequel trilogy started in 2018. Jamie Lee Curtis stars as Laurie Strode, the lead of the series, a woman terrorized by Myers, AKA The Shape as he goes on a killing spree, leaving many of her friends and townspeople dead.
The latest trilogy is from director David Gordon Green, who has ignored the sequel timeline past the original 1978 film, following up some 40 years after the original film. The middle chapter of the trilogy, Halloween Kills, was released last month, making $131 million worldwide in its theatrical run. The final chapter of the series, Halloween Ends, is set to release on October 14th, 2022.
Related: Halloween's Luckiest Recurring Character Survived Every Timeline
A new Funko Pop! exclusive set from Spirit Halloween has been released, featuring Michael Myers and his signature family home. The figure is a new variation for Funko, with blood splatter on his mask, bloody knife, and swept-back hair. The house is the boarded-up version, which was condemned after the original murders when Myers was a child. Take a look at some images below:
The Halloween franchise has stood the test of time since the original debuted, spawning seven sequels after the original and then two more films from a reboot series by director Rob Zombie. The new trilogy will add three films to the series, bringing the grand total of Halloween films over the course of 40 years to 12 by the time Halloween Ends releases. Producer Jason Blum has said he hopes to have even more Halloween films after the final chapter of the new trilogy.
Funko has created a massive amount of horror-related Pops! and the Halloween series has quite a few in that lineup. Additional franchise collectors can find are everything from Friday the 13th to A Nightmare on Elm Street to Hellraiser and beyond. Spirit Halloween has featured exclusive sets every year, including sets for Trick R Treat and Hocus Pocus, now with Halloween being added to the mix.
Next: Halloween Ends Theory: Dr. Loomis Returns For Michael Myers' Death
Source: Spirit Halloween
Halloween Ends (2022)Release date: Oct 14, 2022
MCU's Daily Bugle Launches Official TikTok Ahead Of Spider-Man: No Way Home
About The Author