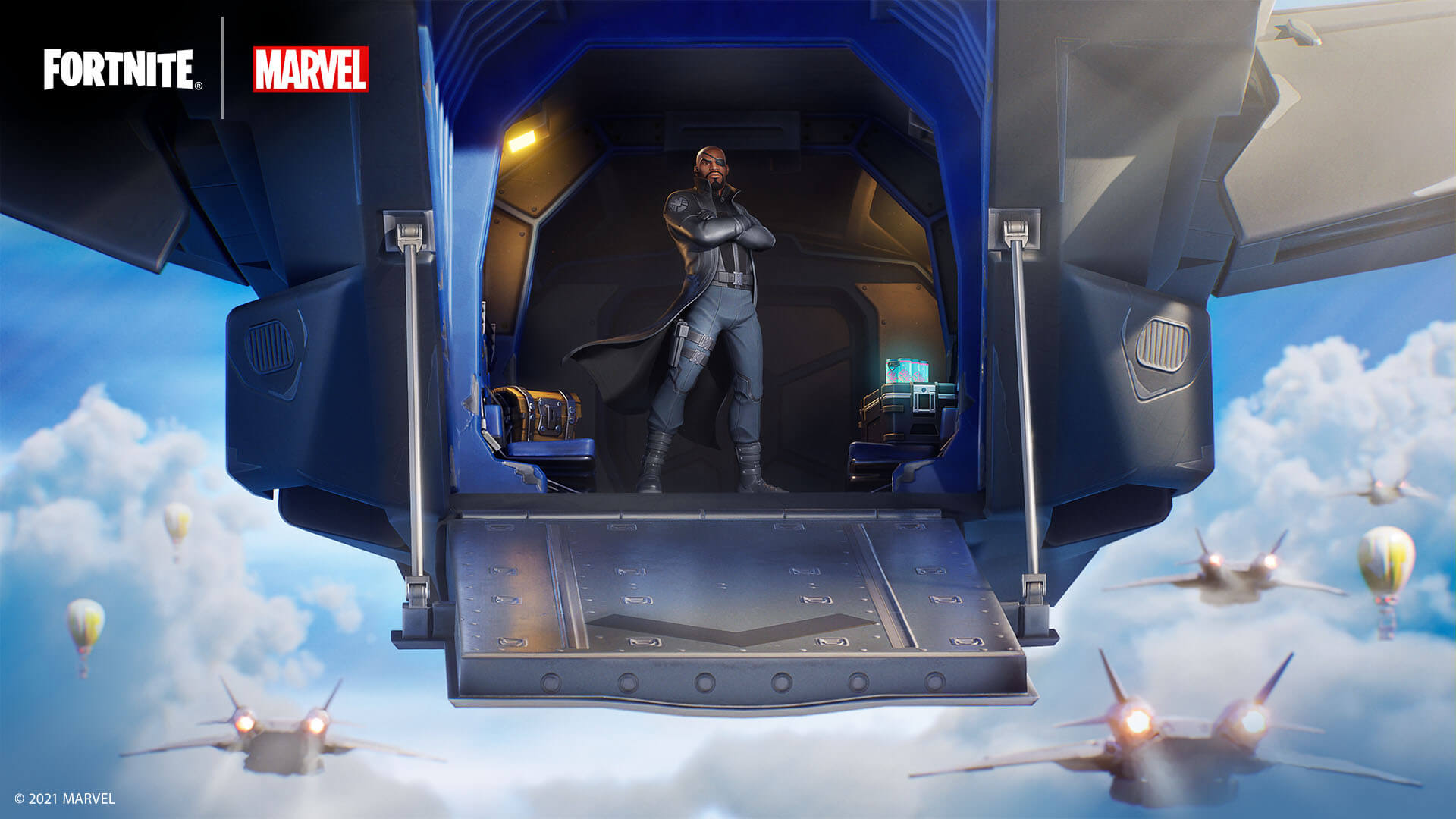 Since Epic Games began its partnership with Marvel, multiple collaborations have taken place. The introduction of various Marvel characters and cosmetics has taken place on the Fortnite island. In the past, these collaborations have been delivered through bundles in the in-game store. Also, fans have been able to get their hands on Marvel cosmetics by purchasing various battle passes. Most recently, the Fortnite Season 8 battle pass features the Carnage character. Now, another familiar face from the Marvel universe has landed in the battle royale. The Nick Fury skin and accompanying cosmetics have been added to the Fortnite store.
If you are a fan of Marvel, the likelihood is that you will know who Nick Fury is. The former head of S.H.I.E.L.D is also a military hero and world renowned spy. The Fortnite Nick Fury skin is inspired by Samuel L. Jackson's portrayal of the character. Seeing a character of his calibre added to Fortnite on Thanksgiving will definitely give Marvel fans something to be thankful for.
What's in the Fortnite Nick Fury bundle?
Apart from the Nick Fury skin, you can add more cosmetics to your locker. The F.I.E.L.D Pack back bling is sold with the outfit. In addition, you can equip the Director's Scythe Pickaxe, oh, and you won't want to miss out on the First-Strike Infiltration glider which releases a blue flame. You can purchase the outfit and cosmetics separately, or all together in the Nick Fury bundle. An added bonus that you can only access through the bundle is the Quinjets in Flight Loading Screen.
Outside of Marvel, this season has seen crossovers with Naruto, a new Ariana Grande skin, and more. Fortnite Chapter 2 is coming to an end in December though. At the time of writing, it is unknown what the next chapter could bring. However, there's no doubt that there will be even more crossovers in future.