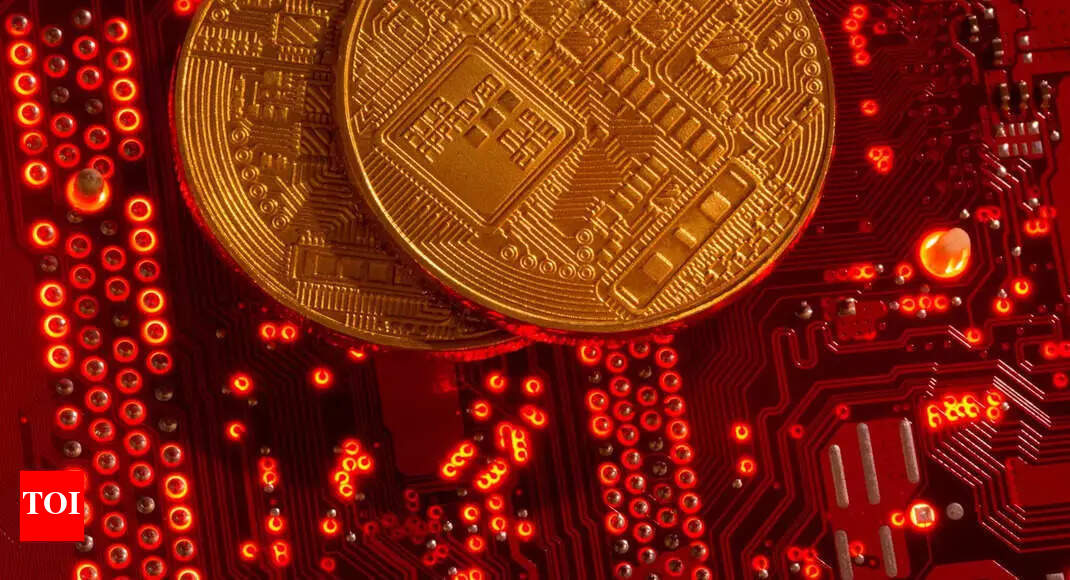 NEW DELHI: Seventy one per cent of Indians have low or zero trust in
cryptocurrencies
while over one in two Indians do not want cryptocurrencies legalised in the country but for RBI to roll out India's own digital currency , according to an opinion poll by LocalCircles.
The survey showed that 54% don't want the government to legalize cryptocurrencies but instead to tax them like a digital asset held in a foreign country while 76% want cryptocurrency ads to be put on hold till there is regulatory clarity. These findings were based on a survey of 56,000 people in the last 15 days.
Panic selling:
The results of the poll were released on the day crypto investors resorted to panic selling after the government listed a bill to regulate cryptocurrency and ban all private cryptocurrencies, while allowing an official digital currency by the RBI. The dollar-linked stable coin tether (USDT) slumped 25% to almost Rs 60 on Wednesday after news of the bill while several exchanges had to face deposit and withdrawal challenges due to the high volume of selling.
Earlier this year, RBI governor
Shaktikanta Das
had said the central bank may pilot a digital currency by December.
Crypto boom in India
Industry experts claim that India's digital currency market is estimated to have grown from $923 million in April 2020 to $6.6 Billion in April 2021. But Das says the number of crypto users in India is exaggerated and that roughly 70-80% of users only have small balances of Rs 500-1000. Though there is no official data available on cyrptocurrency holdings and the user base, industry estimates suggest there are 1.5 crore to 2 crore investors in India. Private firm BrokerChooser had recently put the user base count at over 10 crore. India has 15 cryptocurrency exchange platforms, including CoinSwitch Kuber, Zebpay, WazirX, UnoCoin and CoinDCX. And these exchanges have been booming in the last couple of months. For instance, in October alone, WazirX witnessed a 167% jump in trading volumes, while CoinDCX recorded a 200-300% spike. Crypto startups like CoinDCX and CoinSwitch Kuber have also raised record amounts of capital—and became unicorns this year. In fact, top investment firms have poured in over half-a-billion dollars in the cryptocurrency and blockchain technology space in India this year.
More than half want India to roll out its own currency
As per the survey, families of 87% of the respondents do not have anyone trading or investing in cryptocurrencies. "About 26% say they should be legalised and then taxed in India," LocalCircles said in a release. "The study also finds that 51% of the respondents support India rolling out its own digital currency which is managed by the RBI while 26% are against the same. This indicates that the Central Bank Digital Currency (CBDC) would be a more trustworthy investment," it added.
No advertisements please
In the recent T-20 cricket world cup, 1 in 3 advertisements were of cryptocurrencies, with platforms and exchanges trying to attract viewers. 74% of the respondents thought that the current advertisements do not highlight the risks involved effectively. On regulation of advertisements, only 5% respondents were in favour of continuing cryptocurrency platform advertisements as is while 76% want advertising to be on hold till regulations are ready.
"LocalCircles will be sharing the findings of this study with the senior leadership of Government of India, the RBI leadership and all Members of Parliament such that public feedback on cryptocurrencies can be given the due consideration as laws related to it are finalised," said Sachin Taparia, founder, LocalCircles.
Crypto trading maybe allowed as investment:
As authorities race to finalize the bill the government wants to present to parliament in the session starting November 29, Bloomberg reported that India is considering a proposal to treat cryptocurrencies as a financial asset while safeguarding small investors. The legislation may stipulate a minimum amount for investments in digital currencies, while banning their use as legal tender.
The Government is discussing in detail with experts and industry associations on regulation and taxation of cryptocurrency. Earlier this month, Prime Minister Narendra Modi had chaired a meeting in which it was agreed that the steps taken will be "progressive and forward-looking". However, the RBI governor made it clear that cryptocurrencies are "a serious threat to any financial system since they are unregulated by central banks." The central bank, has instead, been batting for an official digital currency of its own.
What is the biggest risk?
The RBI is primarily concerned about cryptocurrency's potential threat to the rupee. If too many investors invest in digital coins rather than rupee-based savings like provident fund, the demand of the latter will fall. Since cryptocurrencies are unregulated and are difficult to trace, the government will also not be able to tax the amount, posing a threat to rupee. More importantly, cryptocurrencies can be used in money laundering and illegal activities.
Background:
In 2018, the Reserve Bank of India banned all banks from dealing with cryptocurrencies, but in March 2020, the Supreme Court struck down the RBI directive—triggering the current boom in crypto trading. In February 2021, the government listed a cryptocurrency bill for the Budget session but the legislation was not introduced in Parliament. The same bill has now been listed once again for the Winter session. The bill intends to " prohibit all private cryptocurrencies in India. However, it allows for certain exceptions to promote the underlying technology of cryptocurrency and its uses."