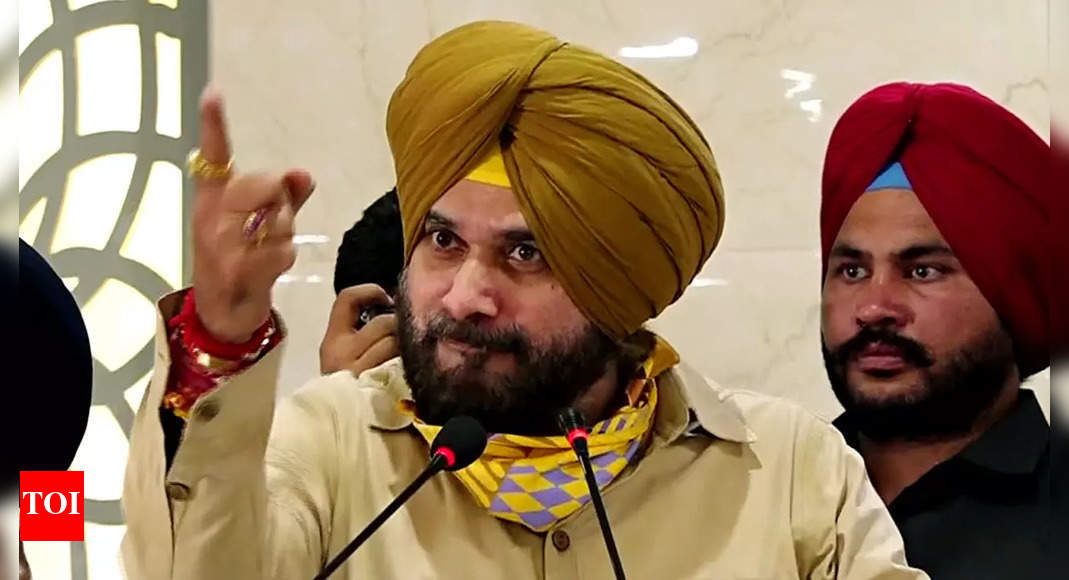 NEW DELHI:
Punjab Congress
president
Navjot Singh Sidhu
has once again targeted his own party's government in the state headed by chief minister Charanjit Singh Channi.
Addressing a Congress workers meeting in Bagha Purana in Moga on Thursday, Sidhu questioned the state government over the steps taken for ensuring justice in desecration cases and also demanded that probe report on drug menace be made public.
"If the Punjab government does not make (STF) report public, then Sidhu will proceed on fast unto death," he said, according to news agency PTI.
"Thousands of youth got destroyed due to drugs, mothers lost their sons. There is no court order which bars making the report public. Who stops you from making the report public," Sidhu asked.
Targeting Amarinder Singh, who has left the Congress to form his own party, Sidhu said "It is important to know what the previous chief minister was doing for four and a half years on this report."
On the sacrilege cases, the Punjab Congress chief said, "Navjot Singh Sidhu seeks justice again in the sacrilege cases. One government ended and another was formed. One chief minister went and another came. If there is no justice in sacrilege cases, Sidhu will make the ultimate sacrifice."
"Whoever committed sacrilege are moving freely like municipality bulls, then what use is the government if it can't punish them," he added.
Sidhu also piled pressure on the
Channi government
and demanded that the report be opened in the same gurdwara in which the sacrilege was committed.
"I am the party president, not administrative machinery. Channi has said that everything is happening as per party's directions. So, on this land of Bagha Purana, I declare that if the report is not opened Sidhu will sacrifice his self (dehi)," the cricketer-turned politician said.
Sidhu has been pursuing the two issues relentlessly and has on several occasions in the past questioned his own government openly.
He was earlier at loggerheads with Amarinder Singh, who had quit the Congress after his unceremonious exit as the chief minister.
After Charanjit Singh Channi took over reins, Sidhu opposed the appointment of A P S Deol as the state's advocate general as he had represented former Punjab DGP Sumedh Singh Saini in cases related to the 2015 police firing incidents after the desecration of a religious text.
Sidhu had even stepped down as the Punjab Congress chief over the appointments of advocate general and DGP.
(With agency inputs)
Watch
Drugs menace & the sacrilege incident: Punjab Congress chief Navjot Singh Sidhu says he will go on a hunger strike