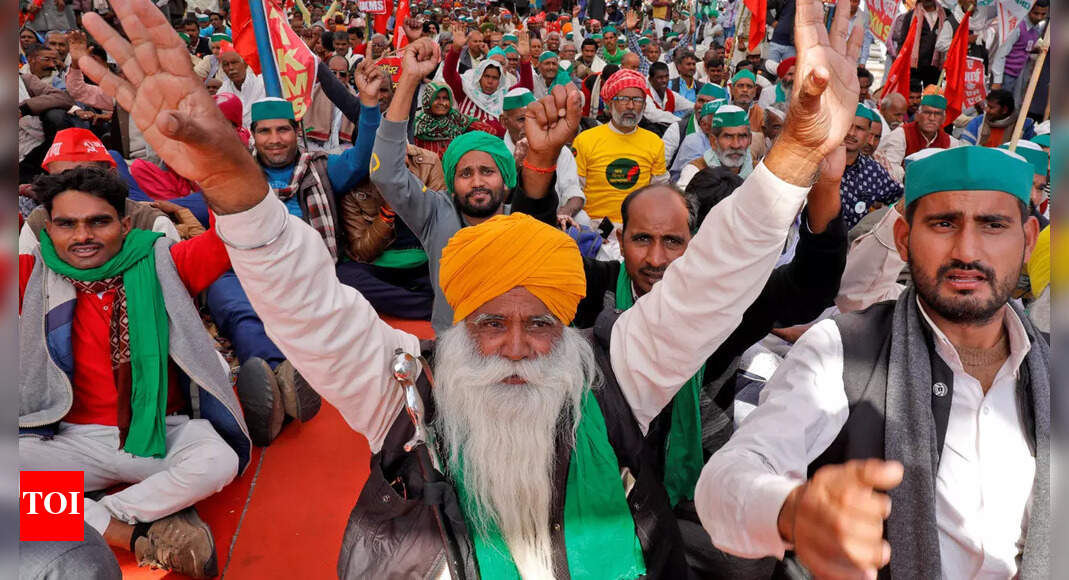 NEW DELHI:
Anil J Ghanwat
, part of the three-member Supreme Court-appointed committee on
farm laws
, wrote to Chief Justice of India on Tuesday and urged him to consider releasing the panel's report on the legislations.
The letter comes after Prime Minister Narendra Modi announced last week that government will withdraw the three controversial laws as it failed to convince a section of farmers.
In his letter, Ghanwat said that while the report is no longer relevant after the repeal of laws, it includes suggestions on the issues of farmers that are of public interest.
"The report can also play an educational role and ease the misapprehensions of many farmers who have, in my opinion, been misguided by some leaders who do not seem to appreciate how a minimally regulated free market can allocate national resources to their most productive use," he said in his letter.
He claimed that even with the repeal of laws, a large of section of farmers are now even further frustrated due to India's lack of attention towards their needs.
The panel had submitted its report to the apex court on March 19 after studying the three farm laws and consultation with stakeholders.
In his earlier letter, before the laws were repealed, Ghanwat had requested the Chief Justice of India to release the report in the public domain saying its "recommendations will pave the way to resolve the ongoing farmers' agitation."
(With inputs from PTI)