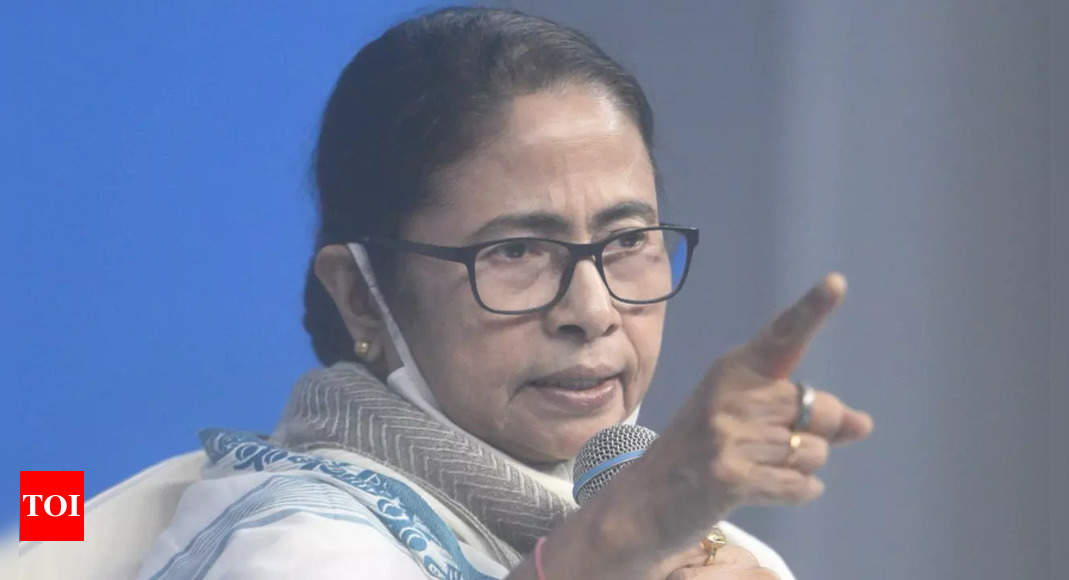 NEW DELHI/KOLKATA: TMC upped the ante on the political violence in Tripura, with 17 MPs meeting Union home minister Amit
Shah
in Delhi on Monday and Bengal CM
Mamata
Banerjee promising to take up the issue with PM Modi during their scheduled meeting on Wednesday. Mamata, before leaving for Delhi on Monday, said the
Tripura
issue "cannot remain confined to Tripura". "It will be raised in Delhi, Mumbai and elsewhere," she added.
Trinamool national general secretary Abhishek Banerjee, too, reached Delhi on Monday after meeting party leaders in Agartala. TMC national spokesperson Saket Gokhale wrote to National Human Rights Commission chairperson Arun Mishra for a fact-finding committee to be sent to Tripura like it was done for Bengal.
A few hours after these developments in Agartala and Delhi, a chief judicial magistrate's court granted bail to Trinamool Youth Congress president and actor Saayoni Ghosh. Cops had slapped Ghosh with cases relating to attempted murder, attacking religion, trying to instigate riots and criminal conspiracy. "Only two of the sections slapped on her were non-bailable. The court found no ingredients that could have led to these penal sections," Ghosh's lawyer said.
Monday's developments started with 17 TMC MPs calling on Shah at his residence after a four-hour dharna seeking central intervention to stop the violence on TMC leaders and workers in Tripura. "The Union home minister assured us that there would be no violence (against TMC workers)," TMC's Kalyan Banerjee said after the meeting.