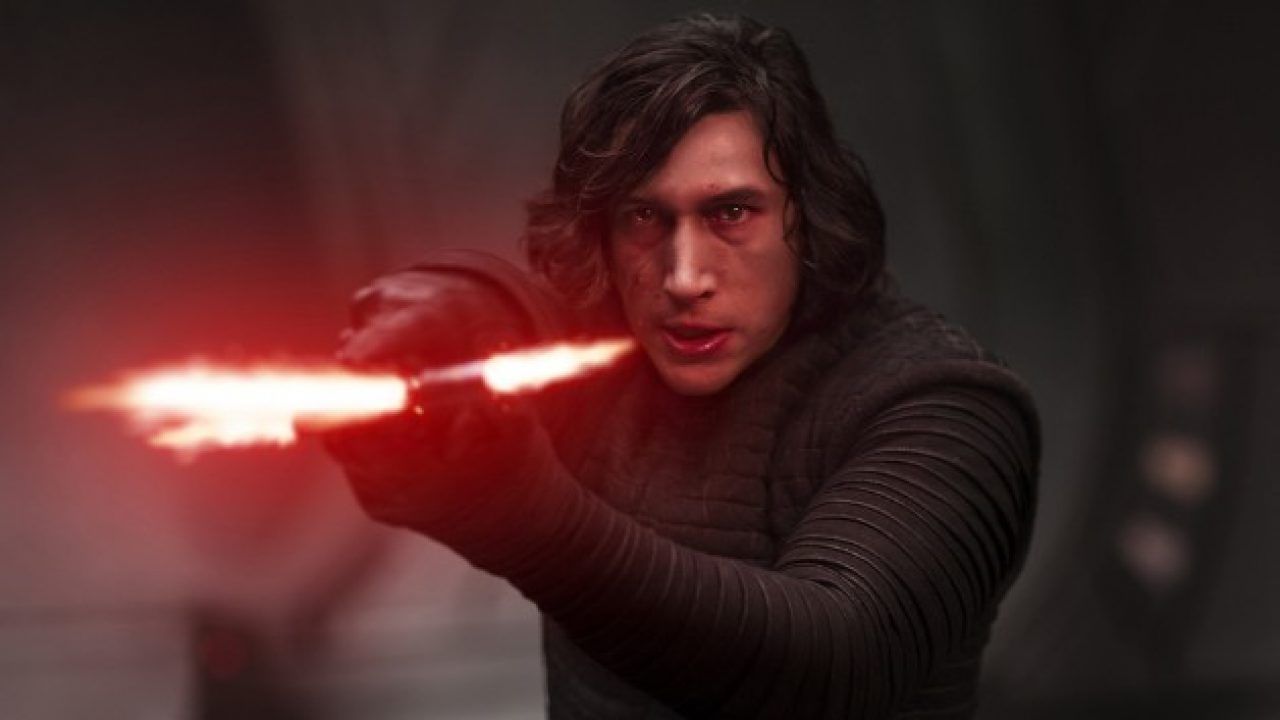 Star Wars: Rise of Skywalker star Adam Driver has responded positively to the idea of returning to a galaxy far, far away, with the actor open to resurrecting Ben Solo AKA Kylo Ren. In the past, the actor has pushed back on the idea of coming back to the franchise, but it sounds like enough time may have now passed to give him another perspective.
"No, I'm totally not against it. For me, it's a filmmaker's medium, so my only thing is working with great filmmakers. Whatever the size… it's never been interesting to me, to an extent. There's interesting things about working on both. I always just follow people I'd be interested in working with, and whether I'd be right for the part – things like that. No, definitely not averse."
The son of Han Solo and Leia Organa, Driver's character from the Disney sequel trilogy struggled between the light and the dark side, and would no doubt lend himself to all manner of interesting stories – from both his past as a student of Jedi Master Luke Skywalker and then as a pupil of Sith Lord Supreme Leader Snoke.
While Star Wars fans have been heavily critical of many of the elements introduced in Disney's trilogy, the majority would at least agree that Adam Driver's Kylo Ren stood out as one of the clear highlights. Not only did the character have arguably the most interesting backstory of all the newly introduced characters, but Driver's demonstrable talent imbued Kylo Ren with the conflict, anger, and sadness that made Ben Solo such a gripping and endearing presence. Indeed, it was no doubt thanks to the commendable work of Driver that the character was given a (to many undeserved) chance at redemption come the end of Rise of Skywalker before (SPOILERS) dying at the decrepit hands of Palpatine.
Of course, no one is ever truly dead in the world of Star Wars, and there are many ways that Adam Driver could be brought back into the fray, though a prequel project would likely be the simplest idea. Driver's newfound willingness to return is in contrast to his previous comments regarding the subject, with the actor saying in 2019 that "This experience will forever remain one of the highlights of my career, but I aspire to other adventures."
Related: LEGO Star Wars Terrifying Tales Poster Has Porgs Recreating The Shining
Driver's comments come quickly following those of Lucasfilm President Kathleen Kennedy, who has stated that the studio does plan to bring back the new characters who first made their debut in 2015's Star Wars: The Force Awakens. "Certainly, those are not characters we're going to forget," Kennedy revealed. "They will live on, and those are conversations that are going on with the creative team as well."
For now, Adam Driver continues to tackle hatred, fear, and anger in director Ridley Scott's House of Gucci, which details the experience of Patrizia Reggiani, an outsider from humble beginnings, who marries into the Gucci family. Her unbridled ambition begins to unravel the family legacy and triggers a reckless spiral of betrayal, decadence, revenge — and ultimately murder.
This comes to us from Unilad.
Jurassic Park Trio Are a Huge Part of Jurassic World: Dominion
Director Colin Trevorrow assures that Alan Grant, Ellie Sattler, and Ian Malcolm will play a major role in Jurassic World: Dominion.
Read Next
About The Author