Netflix is the world's leading Streaming entertainment service with 193 million paid memberships in over 190 countries enjoying TV series, documentaries and feature films across a wide variety of genres and languages.
Here are the top 10 of Netflix in India:
1. Gunjan Saxena
Director: Sharan Sharma
Writers: Nikhil Mehrotra, Sharan Sharma
Stars: Janhvi Kapoor, Pankaj Tripathi, Angad Bedi
Gunjan Saxena: Gunjan Saxena is an inspired life of a fearless young officer who made history by becoming the first Indian female Air Force officer to fly in a combat zone during the 1999 Kargil War.
[imdb]tt10350626[/imdb]
2. Project Power

Director: Henry Joost, Ariel Schulman
Writer: Mattson Tomlin
Stars: Jamie Foxx, Joseph Gordon-Levitt, Dominique Fishback
Project Power: An ex-soldier, a teen and a cop collide in New Orleans as they hunt for the source behind a dangerous new pill that grants users temporary superpowers.
[imdb]tt7550000[/imdb]
3. Raat Akeli Hai:
Director: Honey Trehan
Writer: Smita Singh (dialogue), Smita Singh (screenplay)
Stars: Nawazuddin Siddiqui, Radhika Apte, Aditya Srivastav
Raat Akeli Hai: The film follows a small-town cop who is summoned to investigate the death of a politician which gets complicated by the victim's secretive family and his own conflicted heart.
[imdb]tt12567088[/imdb]
4. Dark Desire:
Creator: Leticia López Margalli
Stars: Maite Perroni, Alejandro Speitzer, María Fernanda Yepes
Dark Desire: Married Alma spends a fateful weekend away from home that ignites passion, ends in tragedy and leads her to question the truth about those close to her.
[imdb]tt12540080[/imdb]
5. F.R.I.E.N.D.S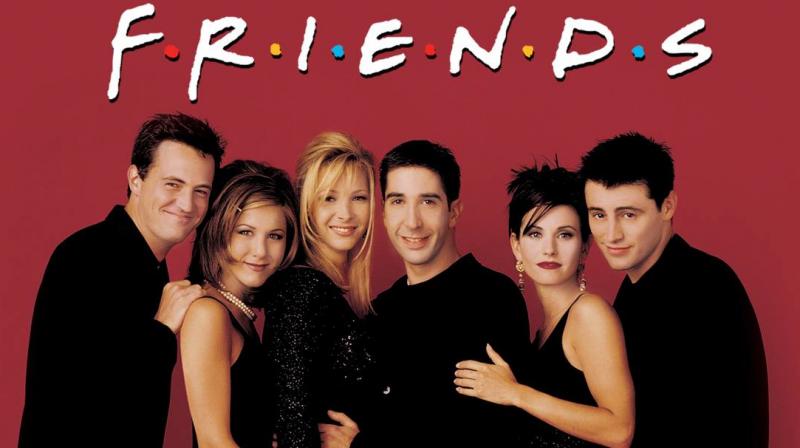 Creator: David Crane, Marta Kauffman
Stars: Jennifer Aniston, Courteney Cox, Lisa Kudrow
F.R.I.E.N.D.S: Follows the personal and professional lives of six twenty to thirty-something-year-old friends living in Manhattan.
[imdb]tt0108778[/imdb]
6. The Umbrella Academy

Creator: Steve Blackman, Jeremy Slater
Stars: Ellen Page, Tom Hopper, David Castañeda
The Umbrella Academy: A family of former child heroes, now grown apart, must reunite to continue to protect the world
[imdb]tt1312171[/imdb]
7. Baby Driver
Director: Edgar Wright
Writer: Edgar Wright
Stars: Ansel Elgort, Jon Bernthal, Jon Hamm
Baby Driver: After being coerced into working for a crime boss, a young getaway driver finds himself taking part in a heist doomed to fail.
[imdb]tt3890160[/imdb]
8. 365 Days

Director: Barbara Bialowas, Tomasz Mandes
Writer: Tomasz Klimala
Stars: Anna Maria Sieklucka, Michele Morrone, Bronislaw Wroclawski
365 Days: Massimo is a member of the Sicilian Mafia family and Laura is a sales director. She does not expect that on a trip to Sicily trying to save her relationship, Massimo will kidnap her and give her 365 days to fall in love with him.
[imdb]tt10886166[/imdb]
9. Money Heist
Creator: Alex Pina
Stars: Úrsula Corberó, Álvaro Morte, Itziar Ituño
Money Heist: An unusual group of robbers attempt to carry out the most perfect robbery in Spanish history – stealing 2.4 billion euros from the Royal Mint of Spain.
[imdb]tt6468322[/imdb]
10. Lucifer

Creator: Tom Kapinos
Stars: Tom Ellis, Lauren German, Kevin Alejandro
Lucifer: Lucifer Morningstar has decided he's had enough of being the dutiful servant in Hell and decides to spend some time on Earth to better understand humanity. He settles in Los Angeles – the City of Angels.
[imdb]tt4052886[/imdb]