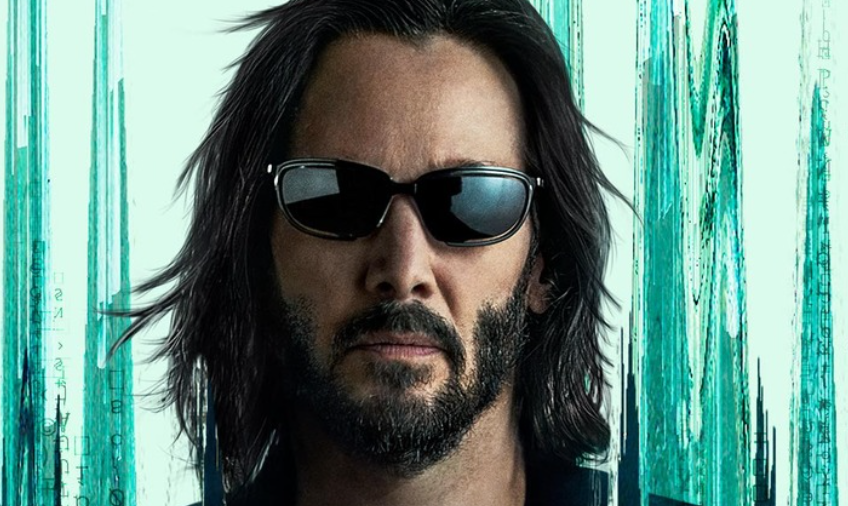 Despite a trailer and several other promotional materials having been released, so much of The Matrix Resurrections continues to remain a mystery, particularly when it comes to the sequel's relationship with its iconic predecessors. Well, writer David Mitchell, who co-wrote the script alongside director Lana Wachowski, has now provided some intriguing insight into this element, describing The Matrix Resurrections as "autonomous" and revealing that it "subverts the rules of blockbusters."
"I saw the film in Berlin in September. It's really good. I cannot tell you what this film is about, but I could explain what it is not. It's certainly not yet one more sequel, but something autonomous that contains however the three Matrix that preceded in a really ingenious way. It's a very beautiful and weird creation. It also achieved a couple of things that we do not see in action films, meaning it subverts the rules of blockbusters."
While this doesn't clear anything up (if anything it even makes things even more puzzling), Mitchell clearly feels that the fourth movie in The Matrix franchise will attempt to follow in its predecessor's footsteps in many ways, and especially where crafting something unique and unexpected is concerned. How it subverts the blockbuster rules usually assigned to action movies remains to be seen, but this idea does chime with Keanu Reeves' review of the movie, which was revealed recently by director Lana Wachowski.
"We showed the film to Keanu, and he really was blown away by it, and he said something that was typically Keanu, where it's incredibly insightful," Wachowski said of the actor's reaction. "And he's just sort of sitting there, and you don't expect some incredible revelation to come out of him at that moment, like casual brilliance just kind of rolls off of Keanu. And he was just sitting there, and he goes, 'Twenty years ago you told a story in which you described the coming twenty years and the problems of the nature of digital, virtual life and how it was going to impact us and how we think about it, and gave us a frame to be able to think about it and talk about it. And you took the same character and the same stories and the same stuff, and somehow you made it about the next twenty years.' And he was like, 'How did you do that?'"
There has even been some speculation that The Matrix Resurrections will erase the other sequels The Matrix Reloaded and The Matrix Revolutions from canon, and while this has been debunked since, Mitchell's description of the movie's tackling of prior events in "really ingenious" ways sure makes it sound like The Matrix Resurrections won't be a standard, typically linear follow-up.
Produced, co-written, and directed by Lana Wachowski, The Matrix Resurrections stars Keanu Reeves, Carrie-Anne Moss, and Jada Pinkett Smith, each of whom will reprise their roles from previous movies in the series. They will be joined by a host of new characters, including Jessica Henwick, Jonathan Groff, Neil Patrick Harris, Priyanka Chopra Jonas, Christina Ricci, and Yahya Abdul-Mateen II, who has confirmed that he will play a younger version of Neo's former mentor, Morpheus.
The Matrix Resurrections is scheduled to be released by Warner Bros. Pictures on December 22, 2021, and will also stream digitally on HBO Max for a month beginning on that same date. This comes to us courtesy of Cheat Sheet.
Resident Evil: Welcome To Raccoon City Director Wanted To Return To Franchise's Horror Roots
Resident Evil: Welcome to Raccoon City arrives in cinemas this week, and the movie is taking us back to where it all began.
Read Next
About The Author