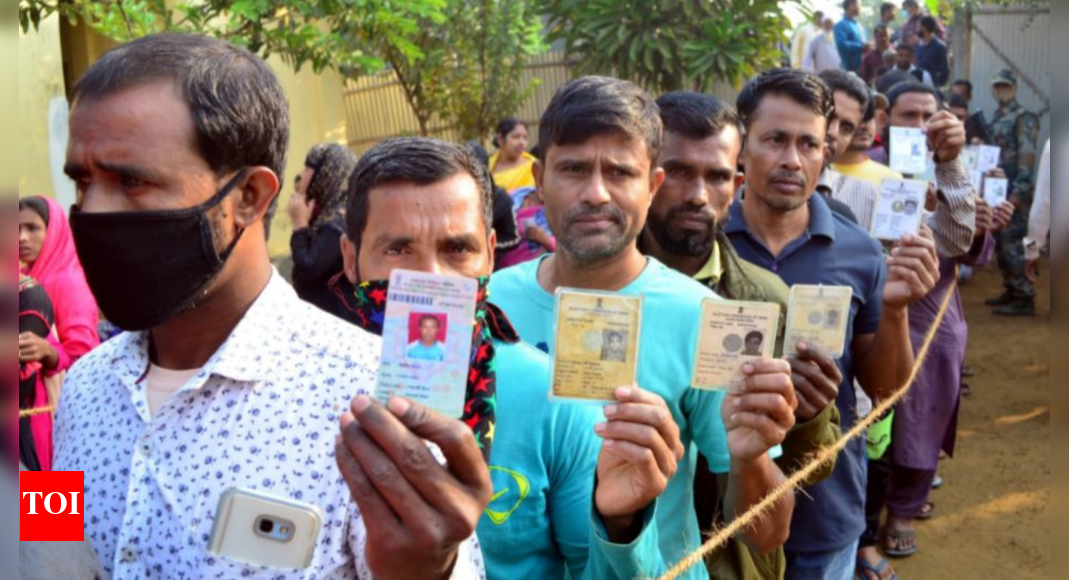 NEW DELHI: The Supreme Court on Thursday directed the Centre to deploy two additional companies of
Central
Paramilitary
Forces
in
Tripura
as expeditiously as possible.
This comes after several incidents of violence in the state in the run-up to municipal election, polling for which is under way.
SC directs DGP and Home Secretary of Tripura to ensure that all polling booths are properly manned by security forces to ensure free and fair elections.
Taking into account that CCTV cameras have not been installed at all polling booths, the apex court directed that print and electronic media be given unhindered access to booths to report on the situations prevailing there.
The court on Tuesday refused to postpone the elections, while hearing a plea by Trinamool Congress seeking contempt action against the Tripura government and others for failing to curtail violent incidents against opposition parties.
On November 11, the top court had directed the Tripura government to ensure that no political party is prevented from pursuing electoral rights in accordance with law and from campaigning in a peaceful and orderly manner.