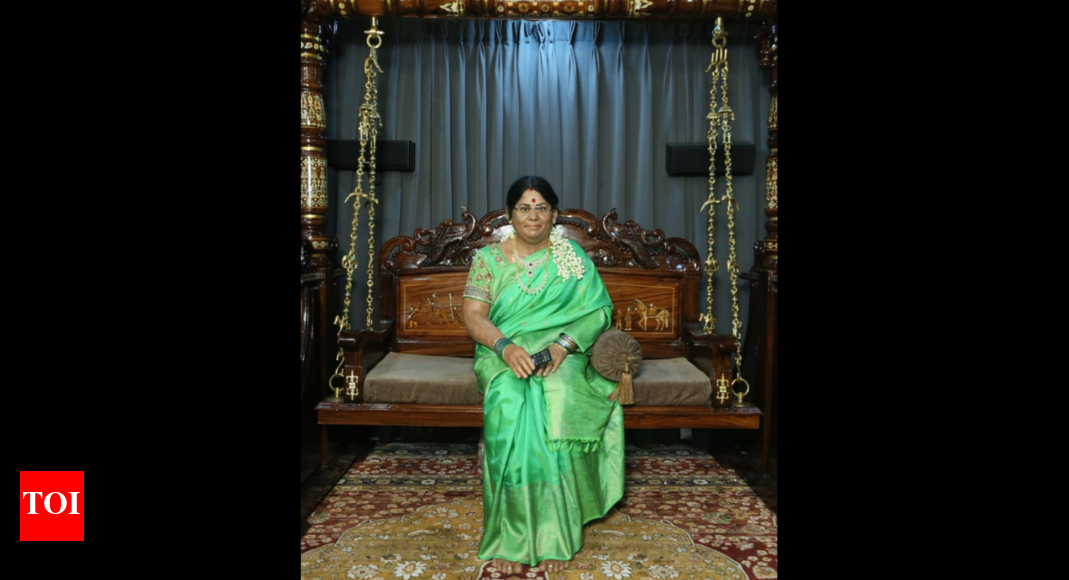 VIJAYAWADA
: True love never dies. A city-based electrician's love for her
late wife
bears testimony to this fact. Mandava Kutumba Rao, who is an electrician by profession, has eternalised the memories of his wife by installing her wax idol after her demise. Rao spent Rs 7 lakhs to 'bring' her back home.
Rao is known for his social work and environmental activities. His daughter Mandava Sasya lives in the US. Rao and his wife Kasi Annapurna used to have an organic garden on rooftop and they also took care of the plants on the roadside.
Annapurna died of illness in July 2020 during the first wave of Covid-19. Rao, who became upset over her death, went into depression and stayed away from work.
After coming across an article about an idol installed by a family in Bengaluru, Sasya decided to have a similar one at her home and give a life-long companionship to her father.
City-based sculptor Prasad worked for around 40 days and made the idol of Annapurna. Rao's family installed the idol on a swing at his house.
"I'm emotionally connected to my wife who spent 40 years with me. She is a nature lover and her memories haunt me. I was very happy to see my wife's life-size idol. It made me feel like my wife is with me all day," Rao told TOI.
Artist Prasad said they used clay and wax to make the idol and took utmost care to give it a natural look.