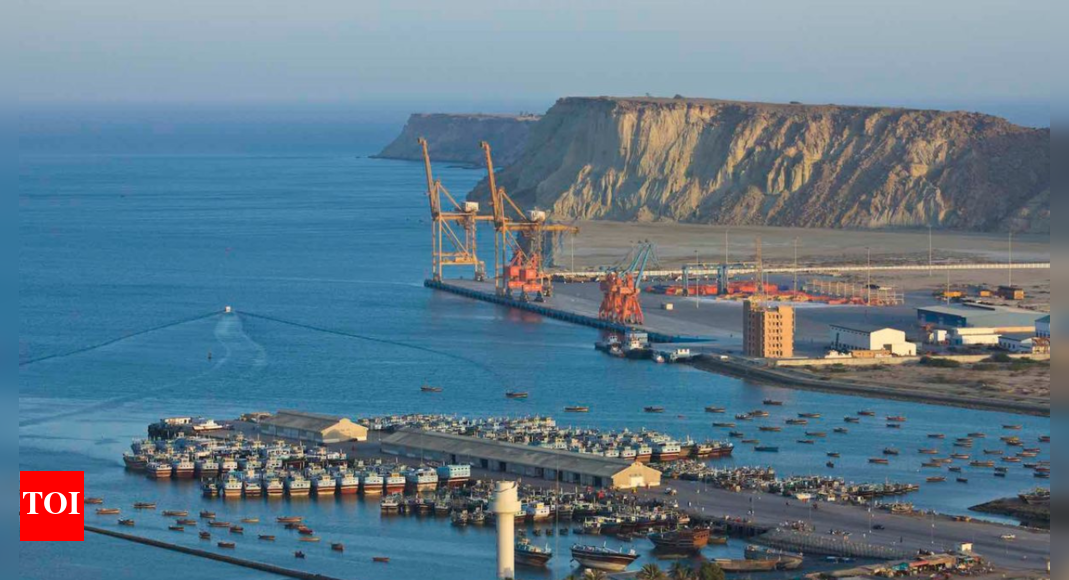 NEW DELHI: China's multibillion-dollar projects in
Pakistan
have become a cause of major unrest in the country with massive protests erupting in the port city of
Gwadar
where Beijing has built a deep sea port as part of its $60 billion China-Pakistan Economic Corridor (
CPEC
).
Head of the 'Give rights to Gwadar' rally Maulana Hidayat ur Rehman said that despite building the Gwadar Deep Sea Port, the people of the city were still jobless. We do not have electricity or power, and we feel insulted every time we are stopped at the numerous security checkpoints, he added.
The fishermen in the area, meanwhile, said Islamabad had issued licences to Chinese trawlers to fish in the coastal waters, rendering them virtually jobless as their small boats are unable to compete.
The protests, which have been going on for over a week, are part of growing discontent with China's presence in Gwadar and other areas.
The deep sea port comes under China's highly controversial Belt and Road Initiative (BRI).
India has protested to China over the CPEC as it traverses through Pakistan-occupied Kashmir (PoK).
The massive infrastructure project connects China's
Xinjiang
province with Gwadar port in Pakistan's Balochistan province.
A security state
Gwadar port has long been portrayed as the jewel in the CPEC crown, but in the process, the city has become a security state.
The authorities' priorities are geared towards securing the port and its ancillary interests; the welfare of those for whom the area is home counts for little. Far from the port being a harbinger of an economic boom, the opposite has happened, The Dawn newspaper reported.
People's mobility is restricted by security forces and there is unwarranted questioning of their activities. Many say they are made to feel like strangers in their own land, it said.
Baloch insurgency
The festering social unrest and anti-Chinese sentiment has given a fillip to Baloch militant insurgent groups, who have carried out terrorist attacks at CPEC projects.
In August this year, a suicide bomber attacked a motorcade carrying Chinese personnel on the Gwadar East Bay Expressway project. One Chinese was injured and two local children were killed.
In October last year, gunmen killed at least 14 people after ambushing a convoy of vehicles travelling from Gwadar to Karachi. In 2019, five people, including a Pakistani Navy soldier, were killed in an attack on the luxury Pearl Continental hotel in Gwadar.
Dual purpose
The Gwadar project provides China with 'deep berthing rights' and gives it a safe and shorter route for its oil and mineral imports from the Middle East and Africa. Transport time is expected to be cut from nearly a month to just a week.
It also gives China a safe harbour for its navy, from where it can exert dominance in the region.
In order to suppress rising voices, Pakistan and China recently decided to increase the militarization of Gwadar and its neighbouring areas by expanding the CPEC project.
Last month, the Karachi Coastal Comprehensive Development Zone agreement was reached, with provisions for four new berths for Karachi Port Trust, a state-of-the-art fishing port and an urban infrastructure zone. The project envisions attracting $3.5 billion of Chinese investments, which undoubtedly will also have Chinese security in Karachi port.
Financially, Pakistan owes China approximately 27.4 percent of its total external debts that total up to $24.7 billion.
(With inputs from agencies)