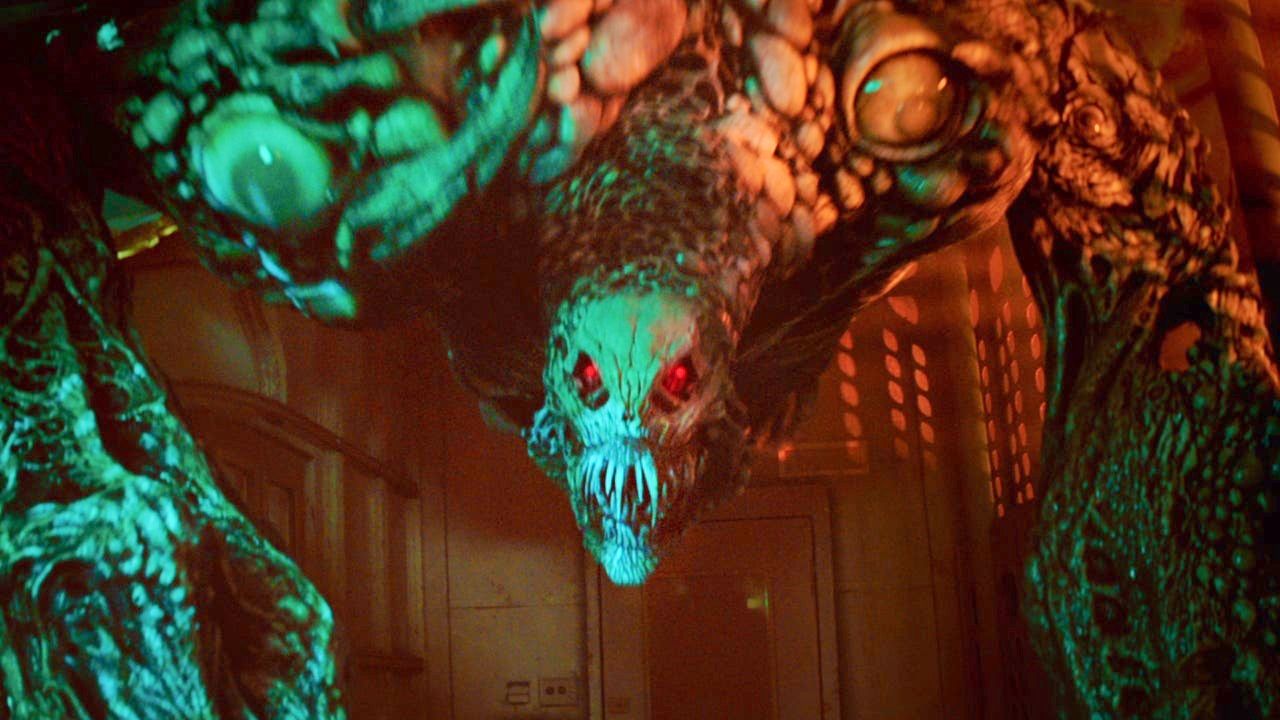 The Milla Jovovich led Resident Evil series of movies created a completely separate story for the franchise from that known to game fans, and while the setting of Raccoon City remained, along with memorable villains like Nemesis, in the main there was not much of the game series' original storyline that made it into the movies. Now a new take on the franchise hits cinemas this week in the form of Resident Evil: Welcome To Raccoon City, and it looks set to scratch the itch many franchise lovers have had for a number of years, which is to see the original game story play out on the big screen. According to director Johannes Roberts, he wanted to take the series back to the horror genre in which it started.
Speaking to Entertainment Weekly, Roberts said, ""I'm a horror guy. I'm a Stephen King guy. I'm a John Carpenter guy. All those things are sort of built into the fabric of this movie. I was just like, 'Let's make a scary movie again.'"
The latest Resident Evil video games, including the most recent of The Village, have in some ways lost the edge of the original games, taking away the third person perspective and familiar T-Virus story and replacing it with a first person shooter based in a new setting with all new creatures. For some this has been almost as much of a departure from the original games as the movie series, and they have longed to be back in Raccoon City, the center of the zombie apocalypse that was first fully explored in the Resident Evil 2 game back in 1998. It is that game that gave Roberts his main inspiration for the new movie.
"I remember playing that second game and going, 'This is the movie. This is it,' It just blew me away completely. The aesthetics of it, the tone, the mood. I was like, 'This is the cornerstone of what we're going to do.' I think [Welcome to Raccoon City] sets everything up really well, an origin story for each of our characters. I think it would be really important to me that we don't just use this as a springboard to then just go off into our own crazy world. I think there's so much in the games that is so fascinating and exciting that I would really love to continue to explore that."
Resident Evil: Welcome To Raccoon City comes with a host of names that will be familiar to fans of the original games in the Resident Evil series, including Claire Redfield, Chris Redfield, Jill Valentine, Leon S. Kennedy and Albert Wesker, and brings the action back to a certain creepy mansion house, where it incorporates some of the iconic scare moments from the games.
Speaking to IGN earlier this year, Roberts explained that he didn't dislike the Paul W. S. Anderson directed original Resident Evil movie, but there was something missing that he now wants to bring to screen. "It's a totally separate story that is based on the roots of the game and the world of terror. I fell in love with Milla Jovovich, that first film is a lot of fun… but it was a real pleasure to get the reins of a new franchise. I had never seen the horror and atmosphere of the games [in the movies], what I felt when I was playing those games or watching from behind the shoulders of people playing games. I never felt it on the screen, and this is something I wanted to tell you about."
Resident Evil: Welcome To Raccoon City is released on November 24th in cinemas.
Which Spider-Man Is Saving MJ in the No Way Home Trailer?
Will Andrew Garfield's Peter Parker find redemption by preventing Zendaya's MJ from suffering a fate similar to Emma Stone's Gwen Stacy?
Read Next
About The Author