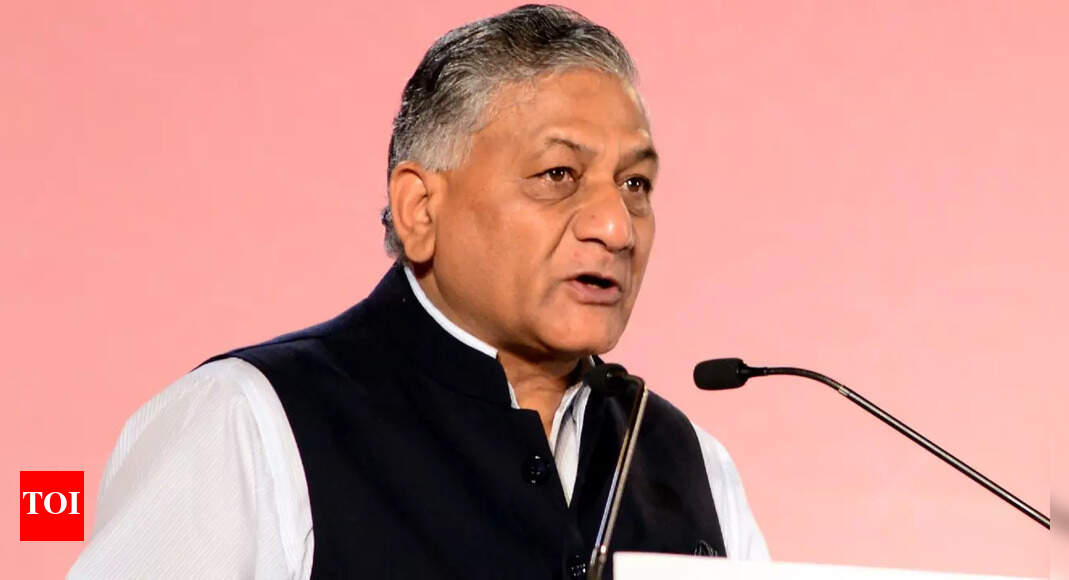 NEW DELHI: Union minister General (retired)
VK Singh
on Saturday hit out at the farmers' union and asked the farmers what was black in the farm laws barring the ink used to write them.
This comes a day after Prime Minister
Narendra Modi
, in a surprise move, announced a rollback of the three
agri laws
at the centre of
protests by farmers
for the past year.
The former Army chief, while recounting his interaction with a farmer leader said, "I asked a farmer leader to tell me what is black (in the farm laws). You people say this is a black law. I asked them what is black barring the ink (used).'
"They said we endorse your view but these (laws) are still black. What is the cure (for this)? There is no cure," he said expressing his exasperation.
Singh said that in the farmers' organisations, there is a fight for supremacy among themselves. "These people cannot think about the benefits to small farmers," he said.
In his address to the nation on Friday, PM Modi said, "It seems some of the farmers are still not convinced by our sincere efforts. We have decided to repeal the three farm laws. The constitutional process to repeal these laws would be completed during the
Parliament session
that would start at the end of this month."
– With inputs from agency