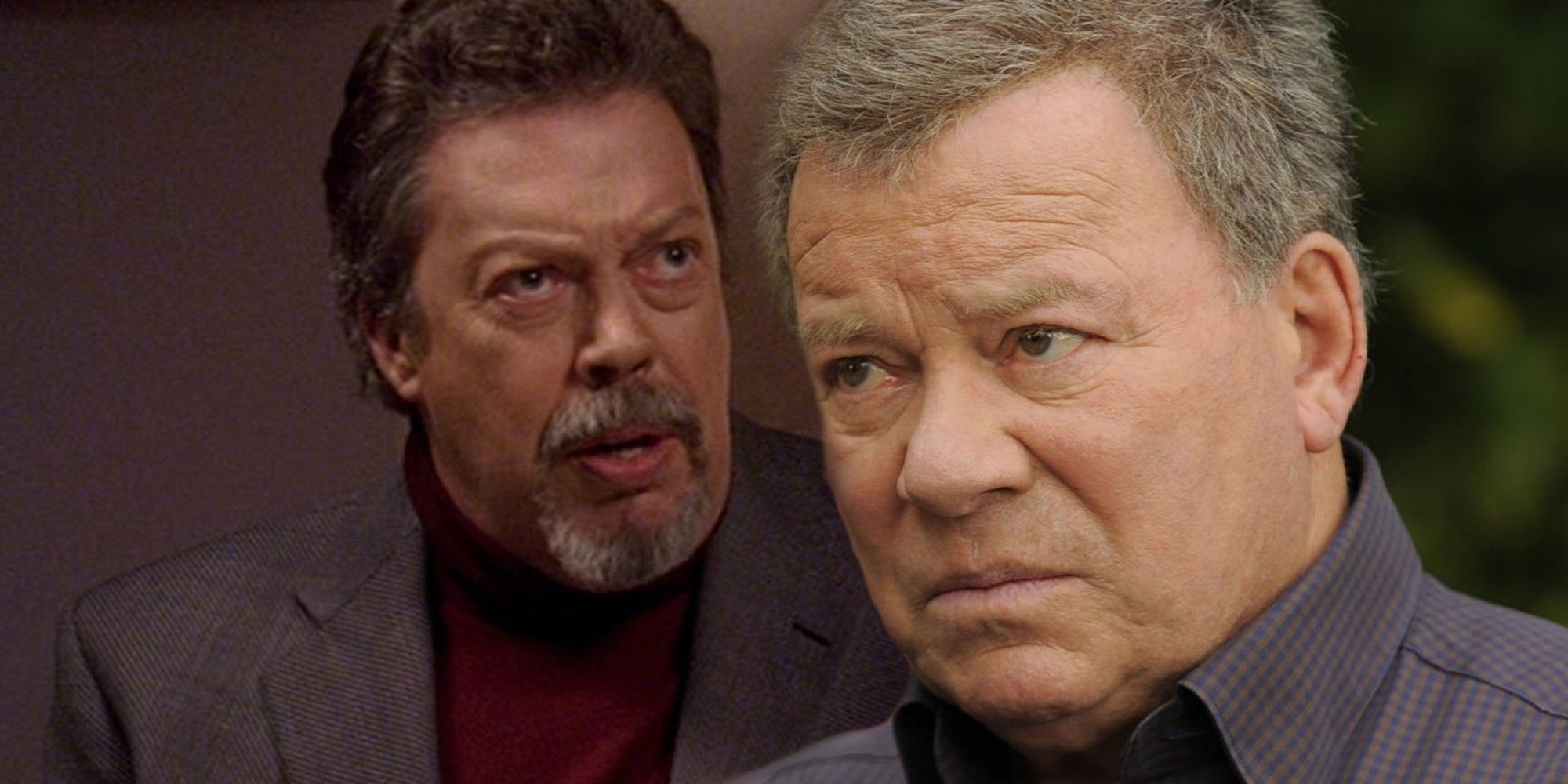 Despite all the cameos that have been packed into the Psych reunion movies, there are several still missing characters that could make long-awaited returns in Psych 4. A fourth movie hasn't been officially greenlit, but series creator Steve Franks and members of the cast have expressed interest in continuing the Psych franchise. If that happens, it's likely that Psych 4 would follow the trend of the first three movies by featuring surprise appearances from some of the show's guest characters.
Over the course of the show's eight-season run, Psych pulled in a long and impressive list of guest stars. Some had recurring roles, while others were just one-and-done characters that audiences never saw again. Though their roles in the show were limited, many of these characters were brought back for cameos in the Psych reunion movies. So far, each of the three films has featured cameos from actors outside the main cast. Ralph Macchio, John Cena, Jimmi Simpson, Mena Suvari, all came back as their respective characters in Psych: The Movie. Most recently, Psych 3: This Is Gus treated viewers to cameos from Tears for Fears singer Curt Smith and Ray Wise as Father Westley.
Related: Psych: Why Shawn & Gus Still Have The Student Driver Car
This particular approach to the Psych movies raises questions about who will be picked for a potential Psych 4. The sheer number of guest stars Psych has had over the years means there's no shortage of good choices for the next movie's cast. Here are the biggest characters who haven't been in a Psych movie yet who could be on the table for Psych 4.
Frank O'Hara
Psych 3: This Is Gus revealed that Shawn (James Roday Rodriguez) and Juliet (Maggie Lawson) have decided not to have children, but one scene hinted at the two possibly changing their minds. If Psych 4 dives deeper into the idea of Shawn and Juliet having kids of their own, Psych 4 could be the right time to show more of Juliet's family. Her brother – John Cena's Ewan O'Hara – already returned, but her con artist father hasn't been around since season 6. His return could allow the movie to revisit the strained relationship between Juliet and William Shatner's character.
Madeleine Spencer
Madeleine Spencer (Cybil Shepherd) last appeared in a season 7 episode. She was absent from Shawn and Henry's lives for years, but recently reconciled with them. However, it's been a long time since she's been brought up. Similar to the case with Frank O'Hara, Madeleine could certainly be relevant to a story that focuses on the Spencer family. Since Psych 3 was Gus-centric, the fourth movie could lean a bit more heavily on Shawn and Juliet's problems.
Pierre Despereaux
One of the characters who generates the most discussion when a Psych movie is on the horizon is Pierre Despereaux, the debonair master thief that Shawn admires so much. Played by Cary Elwes, Pierre was supposed to come back for Pysch: The Movie, but scheduling conflicts stopped it from happening. His last appearance on the show, which came in the season 8 premiere, opened up a big mystery with the reveal that Pierre may not be a criminal at all. According to him, he actually works for Interpol. But the end of the episode cast doubt on this by suggesting that he may have been lying. Psych 4 could finally answer this question and bring back a beloved character at the same time.
Related: Psych 3 Builds Excitement For Rob Zombie's Munsters Movie
Winnie Guster
Psych has used two different actors – Ernie Hudson and Keith David – to play Gus' father in one episode each, but has maintained greater consistency with Gus' mom, who has been portrayed only by Cosby Show star Phylicia Rashad. Depicted as an overprotective mother who dotes on her son, Winnie Guster was recently mentioned by Shawn in Psych 3: This Is Gus when he was talking about how disappointed she'd be if her grandchild was born out of wedlock. Psych hasn't made use of her in years, but could bring her back into the picture in Psych 4 now that Gus (Dulé Hill) and Selene's son has been born. As his grandmother, she could play a role in taking care of him.
Dennis Gogolack
In Psych season 5's "Not Even Close…Encounters" Shawn and Gus reunited with their old classmate, Dennis Gogolack (Freddie Prinze, Jr.), a man who was hiding his geeky interests and obsession with aliens from his wife. Together, Shawn, Gus, and Dennis investigated a supposed alien abduction. Though Dennis was shown to be a friend to the duo, he hasn't been seen or heard from since. Not unlike how they called on Curt Smith and Father Westley at the end of Psych 3: This Is Gus, Psych 4 could potentially see Shawn and Gus call on Dennis for help.
Nigel St. Nigel
Though Tim Curry only appeared in a single episode of Psych, he's among the names who are mentioned the most in conversations about Psych's best guest stars. In season 1's "American Duos", Curry had a memorable performance as the pompous Nigel St. Nigel, who was clearly a parody of American Idol's Simon Cowell. The show tried to bring the Clue star back for its tribute to the movie in Psych's 100th episode, but wasn't able to work it out. Perhaps another opportunity will arise with Psych 4.
Blackapella
Psych season 6 expanded on Gus' backstory by establishing that he was part of a four-person singing group called Blackapella during his college years, with the other three being Dion, Tony Clemon (Family Matters' Jaleel White), and Joon (Saturday Night Live's Kenan Thompson). Dion's death forced a team-up between Shawn, Gus, and Tony, and Joon, who ended up forming a humorous combination in the episode. When Blackapella returned in a later episode, Psych replaced Joon with Tony's brother, Drake (Mekhi Phifer). If Blackapella were to have yet another reunion, all three characters could appear together with Gus for the first time, possibly as uncle figures for Gus' son.
Related: Psych Finally Introduces Major Consequences For Shawn & Gus' Schemes
Craig
One of Shawn and Gus' many team-ups in Psych was with Chi McBride's Craig, the prison guard who was fired when four inmates he was responsible for escaped in season 5. Taking pity on him, Shawn and Gus helped him clear his name and get his job back. Thanks to their assistance, he got what he wanted and more – the $100,000 reward for the capture of the prisoners. Much to Shawn and Gus' chagrin, Craig wasn't interested in paying them back for their good deed. As a character who dropped several noteworthy one-liners, Craig went over well with audiences and could be someone worth checking in on in Psych 4.
More: Psych 3: Where The Hidden Pineapple Is In This Is Gus
Saved By The Bell Delivers A Perfect Joss Whedon Insult
About The Author